Silhouet98
Jazma President

USA
2208 Posts
Posted - 11/14/2009 : 10:45:07 PM
---
The Haunting Activities of a South Sacramento Home

By Paul Dale Roberts, HPI General Manager

Deanna Jaxine Stinson at Panama City, Panama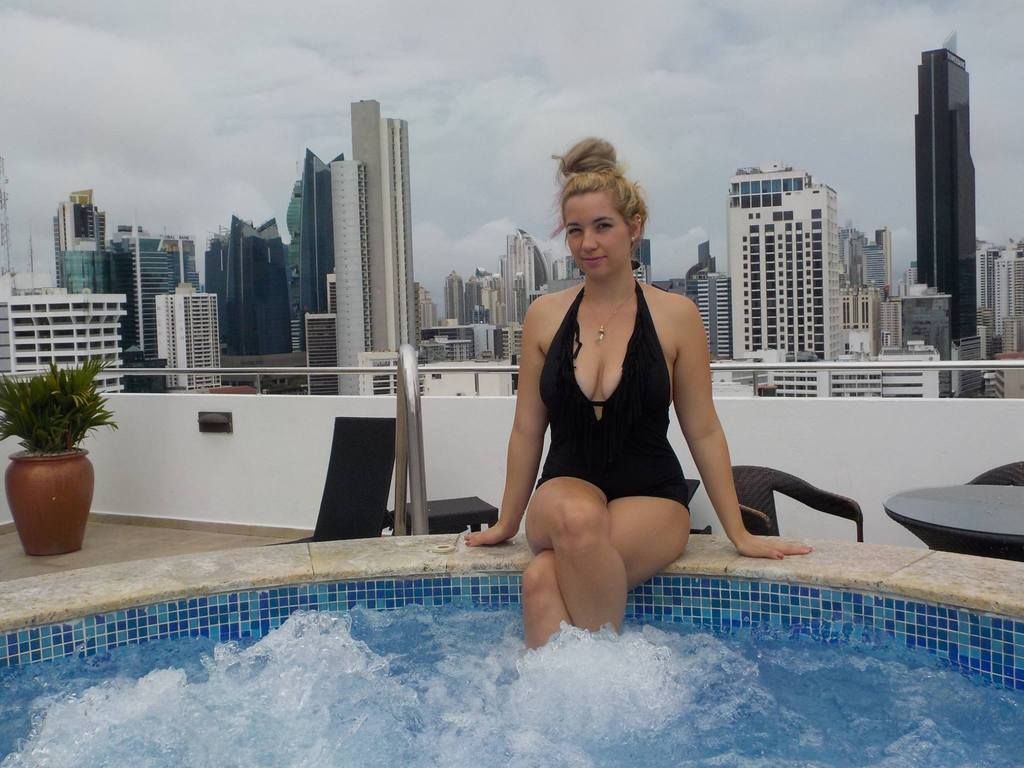 To see pictures of this investigation, stop by here:
http://s886.photobucket.com/albums/ac67/PaulDaleRoberts_bucket/Sabrina/

The date is November 14, 2009, Saturday. Tonight my investigators will be investigating a home in South Sacramento. A home in which the previous owner died. How she died, it appears that no one knows, but it is rumored she died of natural causes or old age. This is a home that footsteps are heard in the hallway, an apparition has been seen walking past the bathroom. Let's find out exactly what is going on in this home. Let me conduct my first interview with the occupant (Sabrina Jacquez). Sabrina says that she has seen an apparition walk past the bathroom; she has heard knockings on the windows and walls. The knockings will happen 40 minutes after any given hour. The next person I am interviewing is Chelsea (Sabrina's daughter). Chelsea has experienced the following:

1. Knockings on the wall. 40 minutes after any given hour. Usually it is 4 knocks.
2. When Chelsea is getting ready, she feels like she is being watched, or she sees moving shadows from her peripheral vision.
3. Chelsea mentions something odd; she has heard strange knockings at her boyfriend's (Juan Prieto's) house and has seen a full body apparition of a man at her boyfriend's house. Could it be that the entity is following Chelsea from her house to her boyfriend's house?

Let's take a roll call. HPI Paranormal Investigators attending are: Kimberly Phillips; Crystal Seudder, Stefanie Belson, Leslie DeSoto, Shaun McMahon – Videographer, Michelle and Renee Fontana aka the Border Girls, Tania Gonzales, Tiffany Gonzales, Kathy and Tom, Diana Fisher II, QM, Lynn Combs and Connie Brenner of En-Vision Paranormal (E.V.P.). Lead Investigator: Paul Dale Roberts.

Equipment Used: Ghost Radar, EMF Readers, pendulum, digital audio recorders, camcorders, digital cameras, dowsing rods.

The first investigative session lasted for 40 minutes. First briefing, we discovered the following evidence: In one bedroom the EMF readers went off, and then cold spots were felt. Tom felt a chill that went all the way to his bones. In this same bedroom, the investigators received a Class A EVP of a small child saying: "ooh, ooh, ooh." Past history of this bedroom: Sabrina's son stays in this bedroom and claims to see a skeletal figure with red eyes.

Note: On each investigative session, the teams move into different rooms of the house.

During our briefing, I learn that St. Mary's cemetery is very close to this residence. During the briefing Lynn Combs Ghost Radar reader picked up the name "Tom". Of course, one of the investigators is named Tom. I also learn from Sabrina that this home was built in 1952.

2nd investigative session lasted for 30 minutes and here is what we got:
I took 4 pictures of the kitchen area in which the first picture shows a shadow on the ceiling, and then the 2nd picture has the same shadow with a designer orb on the left. 3rd picture shows the shadow overtaking the kitchen area. 4th picture is normal, with normal lighting from the flash. The shadow should have not manifested with my flash from my camera. Two EVPs were retrieved; one was a man's voice that sounded like it was in the wind saying hello. The other EVP was an inaudible voice. We of course obtained a lot of orb photos and the psychics have felt wind blowing out of nowhere. Note: Psychics are used as a tool and we obtain evidence from what they may feel. The evidence would be photographic evidence or EVPs.

3rd investigative session, Shaun the videographer heard 4 knocks on the cabinets. He did not know the story about the knockings. Sabrina and I looked at the time when Shaun heard the knocks and it was 40 minutes after 10pm. Sabrina took many photos of the living room and obtained dark shadowy photos where you could not make out the furniture in the living room. Then finally everything was back to normal and her photos were clear, she used a flash at all times. At the fireplace there was a strong crackling noise, as if a log was burning. There was no log burning.

After the investigative session, we conducted a séance. During the séance, the following occurred:
1. The strings from the ceiling moved slightly, when we asked for a sign.
2. Shaun had battery failure on all of his equipment. He had new batteries in all of his equipment. The camcorder was plugged in, but it still shut down during the séance.
3. Vibration on couch is felt.
4. Moving cold spots are felt by investigators in the séance.
5. Inaudible whispers are heard during the séance.
6. Shadowy movements are seen.
7. Candle flickered wildly during questioning period.
8. We heard tapping and a few knocks.
9. We heard 4 taps at 40 after midnight.
10. One investigator saw a little red moving orb by the DVD case.

Disclaimer: Even though all these items happened during the séance, some are questionable as being true paranormal activity.

After the séance, the investigators were released and I conducted a Catholic blessing to cleanse the home. Shaun was outside and he said that during the blessing the street lights started flickering.
Now I must wait to see if my blessing was successful.

As I left this house and dropped off Shaun, I played a song that is Sabrina's favorite. A song that will haunt me every time I hear it, a song that will revitalize the memory of this investigation. That song is Confusion by New Order.

Paul Dale Roberts, HPI General Manager, Paranormal Investigator & Ghostwriter
Shannon McCabe's HPI
Haunted and Paranormal Investigations International
www.HPIparanormal.net
http://www.youtube.com/watch?v=O7H-zBcb0Qk
Part 1: HPI 2009 Halloween Vampire Ball
http://www.youtube.com/user/jalapeno1a#p/u/0/JHxm8pETx3w
Part 2: HPI 2009 Halloween Vampire Ball.
http://www.shannonmccabe.com/home.html
Behind the Scenes: Michael Jackson: In Search of his Spirit.
Email: Pauld5606@comcast.net
Paranormal Cellular Hotline: 916 203 7503 (for comments on this
story).