Silhouet98
Jazma President

USA
2214 Posts
Posted - 05/14/2010 : 11:20:07 PM
---
Vigilance #1 and #2
Publisher: Creative Elamentz
Price: $4.99 for #1 and $3.99 for #2
www.creativeelamentz.com
Co-Creator and Written by: Jemir Johnson
Co-Creator and Art/Layouts: Matthew Wilbekin
Inks: Tina Lugo
Art/Colors: Winston Blakely
Letters: Jaymes Reed
Editor: Vin Varvara
Cover Artist: Phibbz/Roovette Santos (Big Cat Studios)
Comic Reviewers: Paul Dale Roberts and Jennifer Newell

My character The Legendary Dark Silhouette working side-by-side with private eye Jay Nova! Picture to the left!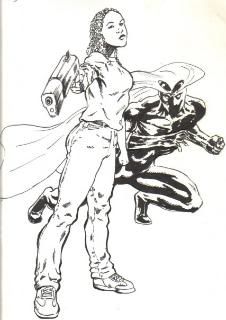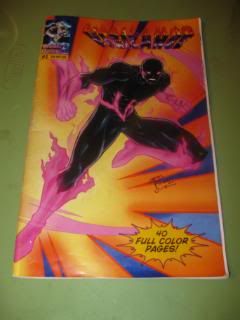 Comments: Besides working in the comic book business, I am also a paranormal investigator with HPI (Haunted and Paranormal Investigations International) and tonight I was working with one of my paranormal investigators named Jennifer Newell. I told Jennifer I will also be working on reviewing Jemir Johnson's latest issues of Vigilance. Jennifer with a big smile on her face volunteered to help me review the comic books. So as I was working out on some paranormal issues, Jennifer was busy reading Vigilance #1 and #2. Here are some of her comments: "Wow! The speech for each character gives them their own personality. I absolutely love the urban realism and storyline. This is a great candidate for Cartoon Network's Adult Swim!" I must agree with Jennifer, there is plenty of drama and I was chilled to my bones when the main character Terrell Jacobs (lawyer) and Tiyana (investigative reporter) were being harassed by the cops. The drama and action will definitely place you on the edge-of-your-seat. The action takes place in Saberwolf, Georgia.

The beautiful Jennifer Newell, that assisted me with reviewing this comic book! Picture to the left!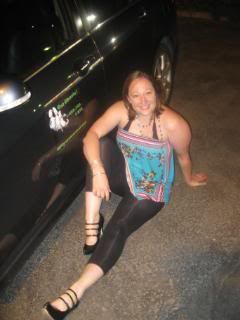 What I love about Issue #1 and #2, there are flashbacks to other superheroes such as Windstorm who was superheroing from 1968 to 1980. You get more history about superheroes like Battle Mace, Voltage, Wavelength and Fission! Remember Jemir is the cool cat that created the private eye named Jay Nova! If you love Jay Nova, you will love Vigilance! Get in tune with the Hillside Avenue Boys or the Hyper Crime Unit or just sit back and watch the high flying Vigilance do his crime fighting thing! The adventure is a high powered adrenalin rush. After reading this, you will call all superheroes S.P.I. (Super Powered Individual). Vigilance racks axx like no superhero can! Prepare for a Tour de force with Vigilance, definitely high octane!