Richv1
Jazma V.P.

Canada
6701 Posts
Posted - 07/16/2010 : 2:30:34 PM
---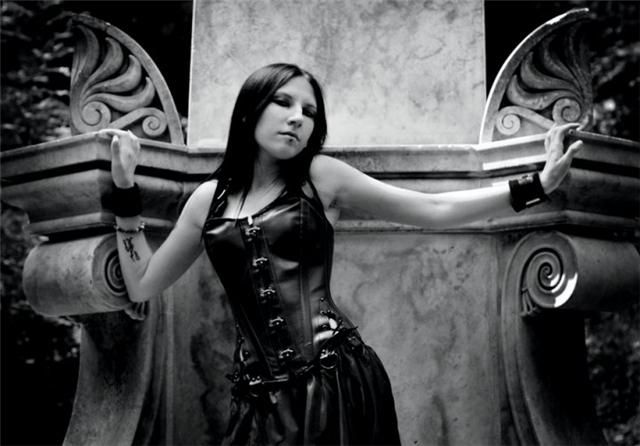 Nicki Andrews
Cover Inker for The Waking
Published by: Zenoscope Entertainment
Interviewed by: Richard Vasseur/Jazma VP
Posted: 07/16/2010

Rich: How and why did you get into inking?

Nicki: I've always been a huge fan of Lara Croft since Tomb Raider first came onto Playstation, so I was always looking for new things to do with her and the game. I found out that they did quite a few comics so after buying those and reading the Crossovers with Witchblade, I fell in love. I then started copying pictures from my Tomb Raider and Witchblade comics when in school. Unfortunately, I can't really draw that well. When I met my fiancee, he encouraged me to do more so at first I tried colouring which turned out ok but I didn't have the patience for it. I tried inking shortly after and it just seemed to fit, I was actually surprised at myself for being so patient while inking! I'm thinking of dabbling in colouring again soon though but we'll see how things go first.

Rich: When inking the C cover for `The Waking` what did you think of the artwork the penciler created?

Nicki: I've always been a huge fan of Eric Basaldua's (Ebas) pencils since I can remember. When I ink his work I'm always thinking "wow this is so detailed, I wish I was this good at drawing, must not screw this up!" and he always seems to hit the nail right on the head. His work is always such a huge challenge for me.

Rich: How do you use inking to enhance pencils?

Nicki: Well I go from what I've been told by fellow inkers, some outside and some inside of the industry so I'm working really hard to be better at what I do. It's hard without a teacher but I'm hoping to move to LA in a few years and possibly get myself a mentor to help me.

Rich: So which comic talents do you admire?

Nicki: There's so many, obviously there's Eric Basaldua, Nei Ruffino, Jim Lee, Raven Gregory, Ron Marz, Mike Choi to name a few. I've met so many amazing people since starting inking so it feels great to be part of that and to talk to my idols.

Rich: What are your favorite comics to read?

Nicki: I'm a bit low on comics at the moment to be honest, I'm trying to save money for New York Comic Con next year as I'm in the UK and it's quite expensive! I've got a load of Witchblade, The Darkness and Tomb Raider comics and a couple of other small ones. I think soon I'm going to start buying all the Wonderland comics because I've always seen the artwork and I love it.

Rich: Why do you only do pin-ups and covers? Would you like to try an entire comic?

Nicki: Well generally I love the female form and when inking pin ups I love inking those curves and making them look really sexy. I'm expanding though, I've started taking commissions to earn a bit of money and to help my practising. Sooner or later I think I will get into inking pages but it's one step at a time for me.

Rich: Where would you like your career in inking to go next?

Nicki; I'd love to be hired full time as an inker for a mainstream comic (or comics), I felt so honoured that my inks were chosen for a Zenescope comic when they don't usually use inkers. I'd love to work for Top Cow or Image as they create my favourite comics.

Rich: You model as well do you enjoy being the center of attention?

Nicki: I model part time only with photographers that I know or that my friends know due to hearing so many horror stories, it's hard to trust people you don't know so well. I wouldn't say I overly enjoy having attention focused on me, but it is nice when I get complimented for my work as a model.

Rich: You have many tattoos do you consider it a way of expressing yourself?

Nicki: I think it's a great form of art and it shows who I am as a person and what I've achieved. I'll be getting plenty more as I have 2 planned so far but it's just getting the money for it which is a pain!

Rich: Why did you specificly get Witchblade (Sara Pezzini) tattoo`d on your back?

Nicki: I got Sara tattooed on me because she's such an icon to me. I love how strong and beautiful she is and she's not afraid to stand up for herself. She kind of reminds me of me in a sense. It's the same for Lara Croft as I have her tattooed on me also.

Rich: Who has helped you the most in your career?

Nicki: It's hard to put down to who helped the most because I've had tons of help from so many wonderful people. But I think I'd have to say my fiancee, Antony has helped me the most because he's been incredibly supportive of my dream and he's always pushing me to work harder at it. He's a star!

Rich: What do you like to do with any free time you have?

Nicki: When I'm not inking or working full time, I either chill out with my fiancee or I go out and see my friends. It's hard at the moment balancing everything in my life, especially when I work 45+ hours a week, but it pays the bills and I can't really complain!

Rich: How can someone contact you?

Nicki: You can contact me on my deviant art page: www.lahmiaraven.deviantart.com or if you don't have an account then just find me on facebook or ask Richard for my email.

Rich: Any final words for admirers of your work?

Nicki: Always push towards your dreams, you only live once and you shouldn't miss out on doing what you love best. So get out there and make it happen!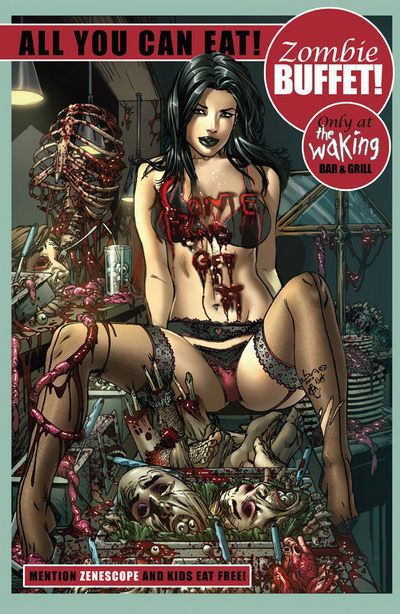 Richard Vasseur