Richv1
Jazma V.P.

Canada
6735 Posts
Posted - 12/11/2010 : 03:44:00 AM
---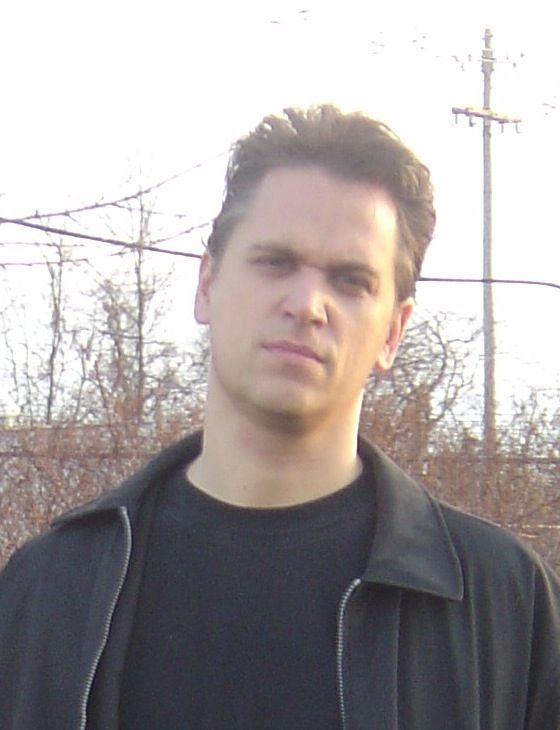 Christopher Knowles
Author for The Secret History of Rock 'N' Roll
Published by: Viva Editions
Interviewed by: Richard Vasseur/Jazma VP
Posted: 11/12/2010

Rich: Why did you pick Rock 'N' Roll as the topic of your book?

Christopher: It's something my editor had been bugging me to tackle since I wrote Our Gods Wear Spandex. It was off of my radar until I dug into it and realized that it tied right into my other ongoing obsessions. The counterculture, Psychedelia, ancient gods- that sort of thing!

Rich: Who are some of the musicians featured in the book?

Christopher: You name it. I try to hit all of the iconic rockers- Elvis, The Beatles, The Stones, Led Zeppelin, Bowie- and then a lot of lesser known artists who have been pivotal in the development of rock. I wanted a kind of rock Olympia. or Hall of Justice, if you prefer.

Rich: What exactly are the Mystery religions?

Christopher: The Mysteries were cults that grew up in reaction to the state cults, which had become very stale and formalized. The gods of the state weren't very comforting either. The gods of the Mysteries were "suffering" gods, who suffered, died and were reborn and offered to comfort their followers in their time of dying, to paraphrase the old song. They were there to usher the believer into the afterlife. You had figures like Dionysus who were savior figures, and loving mother goddesses like Isis.

Rich: Why do you and others prefer Rock 'N' Roll music over other kinds?

Christopher: That's a tough question. I can't speak for others but I like a lot of different kinds of music. I listen to a lot of electronic music. I think rock 'n' roll is in a bit of a fallow period which is I why I wrote the book. I want to turn people on to this amazing history and maybe look at rock in a new light. There are a lot of economic and technological conditions that are hurting rock these days such as downloading, but where there is a will there is a way.



Rich: What is the main selling point of this book?

Christopher: I think the incredible stories of the ancient Mystery rituals and how similar they are to rock. Sex, drugs, dancing, guitar heroes, headbanging, you name it- it's all there in the historical record. The detail of it and the parallels absolutely blew me away.

Rich: Can you give us a brief outline of what "Our Gods Wear Spandex: The Secret History of Comic Book Heroes" was about?

Christopher: Our Gods Wear Spandex details exactly how all of the memes that comic fans take for granted filtered into the mainstream from the countercultural movements of the 19th Century. You essentially had a situation where there was this incredible displacement from the Industrial Revolution, which led a lot of people to rediscover ancient myth and magic as a reaction to it all. And over a century or so the ideas that some of these occult and magical groups filtered down to the pulps and then into the comics. The pulp era is really fascinating. I think in a lot of ways the original superheroes- the Shadow, the Avenger, Doc Savage and the rest are more interesting than the comic book heroes, since they tie more closely into those mystical roots more directly. They're more problematic in many ways as well, whereas superheroes tend to be very binary.

Rich: How was it working with Joseph Michael Linsner and what do you think of his art?

Christopher: Joe's a dream to work with. I gave him a list of ideas for the illustrations and he hit every single one out of the park. I love his art to pieces- I think he's the postmodern Vargas.

Rich: What book that you have written means the most to you?

Christopher: All of them, really. They all deal with longstanding obsessions of mine.

Rich: What is the Secret Sun?

Christopher: The Secret Sun is a blog which peers under the skirt of modern culture - or under the hood, if you prefer- and delves into all of the symbolism and mythic elements that inform all of the most resonant pop art. It's similar in approach in some ways to Spandex and Secret History but it's a lot more wild and wooly. It's all about watching mythology unfold in real time, but not in a safe, boring collegiate way. More like myth was in the ancient world- violent, insane, sex-drenched, visionary, hallucinatory- all of that good stuff.

Rich: You wrote a book about the X-Files why and what was it about?

Christopher: That was a work for hire gig. It was the official coffee table tome and it was a dream come true to work on. I'm a huge fan of the show and am consistently blown away by all of the subtext and symbolism that is crammed into every scene. A lot from the ancient Mysteries, in point of fact. I love all of the XF-inspired shows, too; Fringe, Torchwood, Supernatural, Sanctuary. They're all sci-fi updates of the occult detective genre, which was big in the pulps.

Rich: Are you a sci-fi fan?

Christopher: More than a fan, really. Sci-Fi is my religion, in a manner of speaking. It's the only kind of fiction I have any interest in. Everything else just seems like gossip to me. I'm not big on the fandom scene, though. I think sci-fi fandom has badly failed at being the custodians of and ambassadors for sci-fi, mainly because they don't really believe in it, and don't know where it comes from. It's just a form of escapism to them. I came of age when sci-fi was more engaged with social and moral issues, the role of technology, the politics of it, and so on. Shows like Star Trek and Outer Limits used sci-fi as a device to allegorize contemporary conflicts as did that generation of writers. I was a huge fan of the Cyberpunk scene as well, which tied into the music and tech scenes, as well as the neopagan and chaos magic scenes. And here were are entering into the cold, dead world William Gibson prophesied in Virtual Light and its sequels. We even have computer generated pop stars in Japan like the Idoru.

Rich: How do you spend your free time if you have any?

Christopher: Soaking it all up. Cramming my head with as much information as I can.

Rich: How can someone contact you?

Christopher: They can do so through the blog.

Rich: Any words for fans of "Rock 'N' Roll"?

Christopher: Yes, keep the flames burning. And the book makes a great present!


Richard Vasseur