Allen
Jazma Member

USA
311 Posts
Posted - 06/09/2011 : 09:44:31 AM
---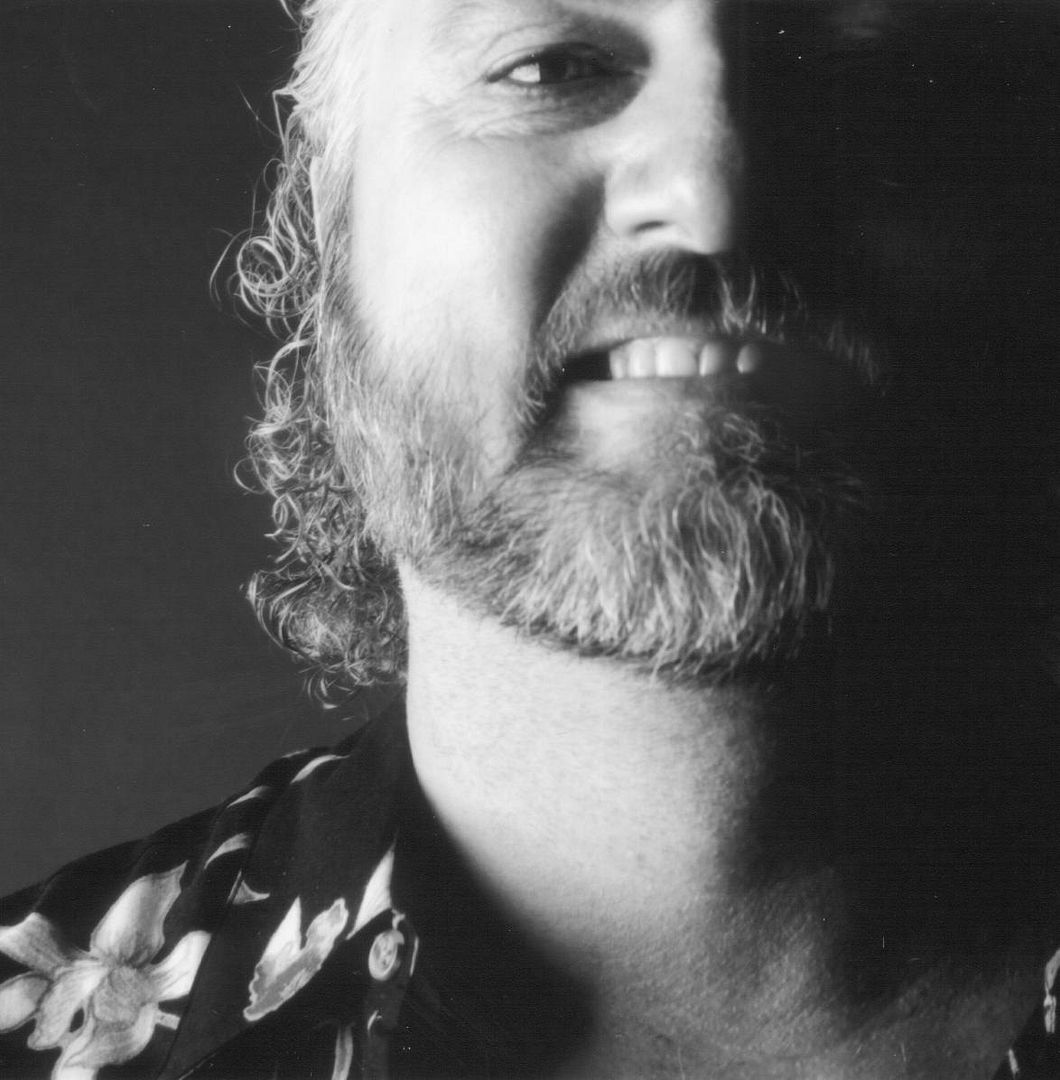 Interview with: Robert Luedke
Head Press Publishing founder
Company: Head Press Publishing
Company job: author and illustrator of graphic novel "Eye Witness: Unknown God!"
Age reading level - teen and above
Interviewed by: Allen Klingelhoets
www.jazmaonline.com

Allen: Tell me about yourself Robert Luedke.

Robert:

I've been involved with the comic industry since 1989, when I opened the first of two comic shops in the DFW area. In 1995, I sold my shops to finance the creation of Head Press Publishing. HPP provided me a forum to bring my comic creations to life and to market.

My original series, Template, was honored as one of the top indy comics of 1998 by the now defunct trade magazine, Combo. I also briefly published and contributed to the anthology title, No Justice/No Piece, which was a fundraising vehicle for the Comic Book Legal Defense Fund. Over it's two issues NJNP generated over $2500 for the cause and allowed me to collaborate with some of the industry's most exciting talent, (including Warren Ellis, Paul Smith, Brian Stelfreeze, Brian Wood, Amanda Conner and many others).

In late 1998 I left the comic industry to pursue other business opportunities, but returned in 2002 when I began work on my Eye Witness graphic novel series. The four book series (published from 2004 through 2010) have garnered 5 indy book awards and been a finalist in 5 other contests.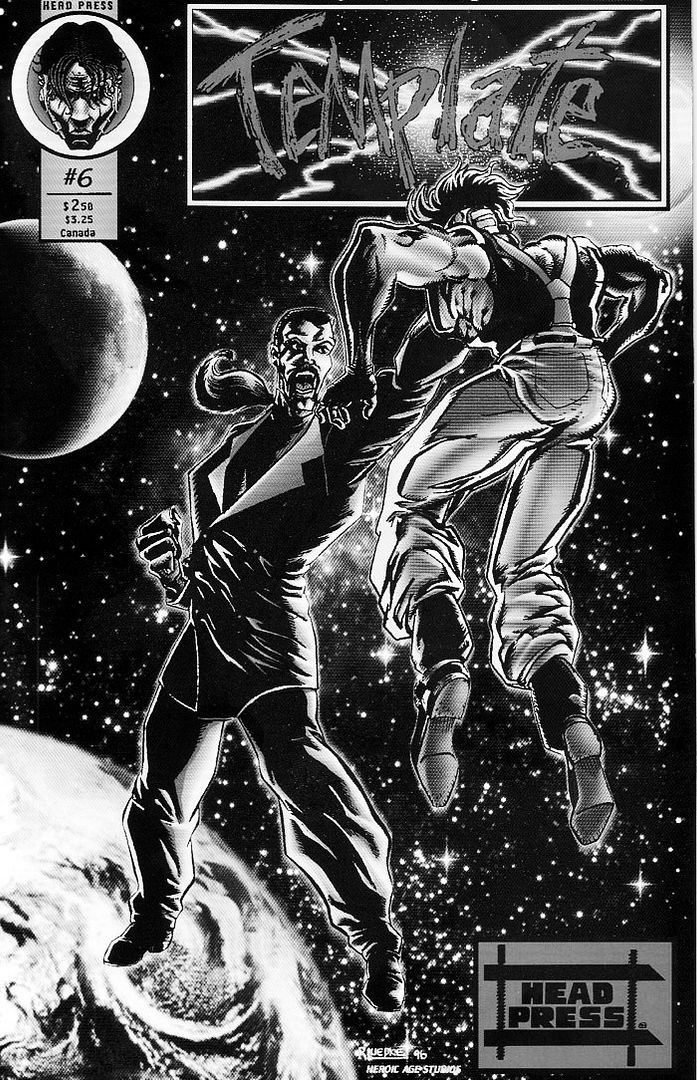 Allen: Did you read many comic books in your youth?

Robert:

Yes. I started reading comics at the age of 9 yrs, but really absorbed them through the pictures till I was eleven, when I really went back and read them word for word.

Allen: What kinds of comic books did you like to read?

Robert:

My first two comics (funny the things we remember) were a Wonder Women and a Fantasy Masterpiece. But it didn't take long for me to be drawn more to Marvel then DC...and over time really became something of a Marvel Zombie growing up. My first love was Spidey, then in my early teens became drawn to the work of Jack Kirby in the pages of the FF and Thor. By the time I hit high school and picked up a copy of X-Men #98, I was hooked on the merry mutants and read every single issue for the next twenty years.

Allen: When did you start to think that you might want to work in comic book industry?

Robert:

From very early on. I was always artistically gifted and was immediately drawn to the visual nature of comics. Since my father was a lithographer, he'd bring my brother and I boxes of blank pads of paper. We'd sit for hours creating our own world of heroes and villains on these pads (wish I still had these today)!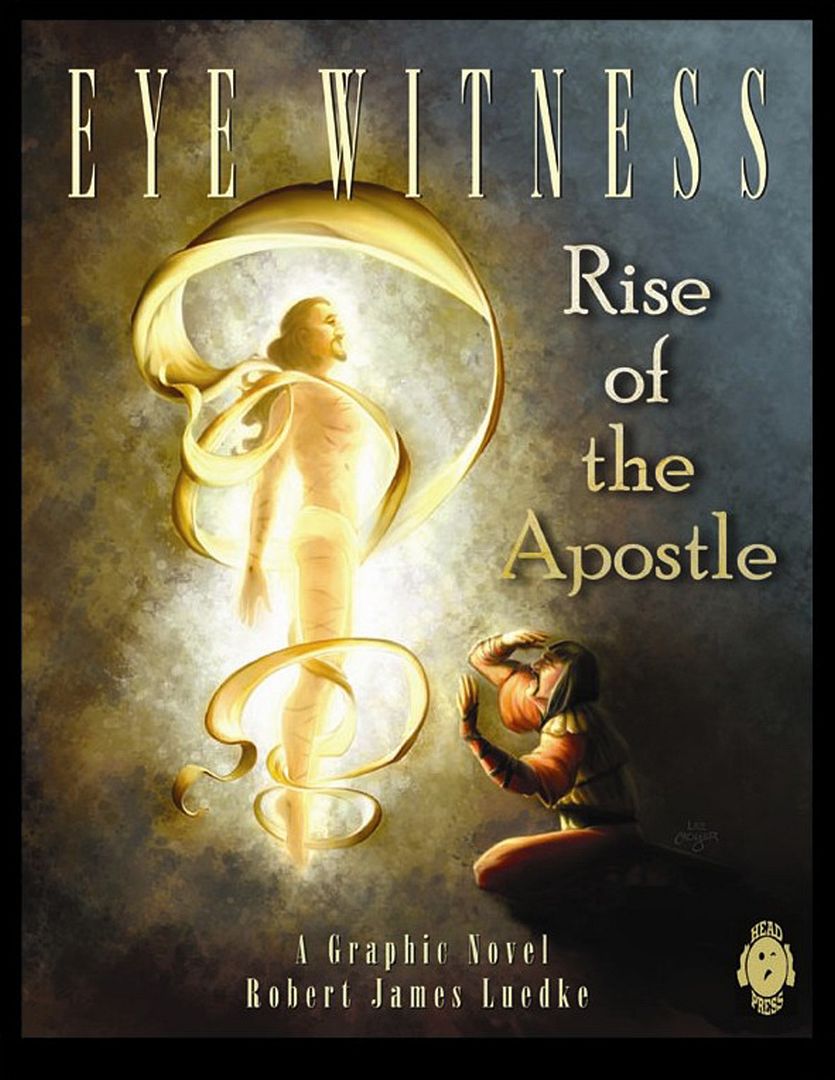 Allen: Tell me about your spiritual background.

Robert:

I was raised in a Lutheran home, but never really got the spirit of the whole thing. Once I was confirmed at 15 my parents told me it was now up to me if I wanted to keep going to church, so I chose to watch football on Sundays instead.

I basically wasn't what you'd call very spiritual from that point on. In fact, I really morphed into something of an agnostic....believing that there must be something, but not quite sure what or who God was. At the age of 39, after the death of my father, best friend and a business mentor (all within a six month period) I finally opened my heart, mind and soul to the possibility of God.

After becoming a born again believer, my life literally did a 180 degree flip-flop and I walked away from many of the things in life there was slowing me down and were able to deal with many of the issues that had been troubling me for years.

Allen: Who are some of your comic book Mentors?

Robert:

Don't really have any what you'd call mentors, but do have quite a few influences, including: Jack Kirby, Steve Ditko, John Byrne, Gil Kane, Stan Lee, Will Eisner, Neal Adams and Frank Miller.

Allen: Tell me about your company Head Press Publications. When was company founded? What is company website?

Robert:

HPP was founded in 1995.
The website is: www.headpress.info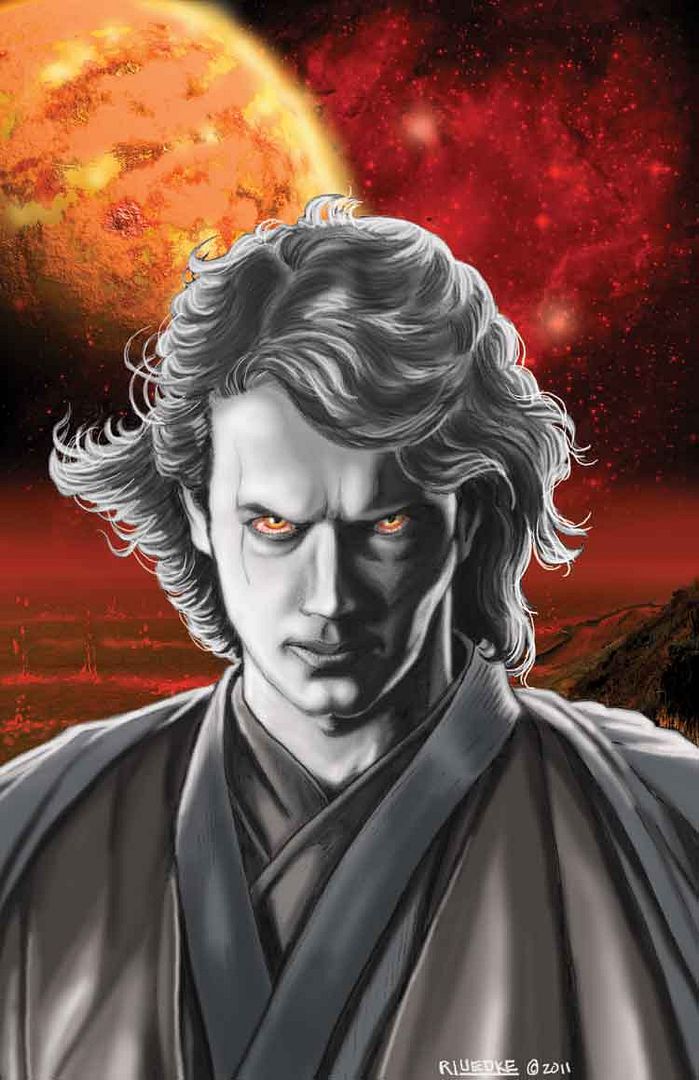 Allen: What caused you to want to write spiritual comic books?

Robert:

As corny as this may sound, it was basically an answer to my prayers! For the first couple years after my spiritual rebirth, I constantly prayed for God to put me where I could best serve His kingdom. And even though at that point I had walked away from the comic industry, he made it clear to me that I needed to return and create a graphic novel based upon something he had inspired within me two years earlier during a bible study session.

Allen: Tell me about "Eye Witness" 4 issue series.

Robert:

Eye Witness started out as a single book, which grew into a trilogy, then later a tetraology. The original goal was to share the Passion story of Jesus in a way that young readers who might never attend church or pick up a Bible, might be attracted to.

The Biblical narrative was paired along side a modern day action-adventure story as a way to make the story more palatable for non-believers. Eventually the Biblical adaptation was expanded to cover the whole birth story of the Christian Faith...which is basically covered in the biblical Book of Acts.

Allen: How did you come up with Dr. Terrance Harper character? Tell me about Terrance and his part in "Eye Witness" comic.

Robert:

Dr. Harper is basically a metaphor for my spiritual condition growing up...a skeptic who felt he needed to see proof before he can embrace the concept of faith. He is a forensic archeologist, the modern day story's protagonist and the eyewitness described in the title of the series.

Allen: Are all issues seperate or one complete 4 issue story? Also, tell me what word tetraology means?

Robert:

Each of the books are designed so that they can be read stand alone, but reading them in order (which is what I'd recommend) creates one big 400 page epic.

The word tetraology, is greek for a story told in four parts (just like trilogy is a story told in three parts).
Allen: What do you hope readers gain from reading graphic novel "Eye Witness"?

Robert:

Besides the obvious, that readers will glean a few hours of entertainment, I hope that the series might spark in interest in the Bible by those who might have been resistant to it's message before.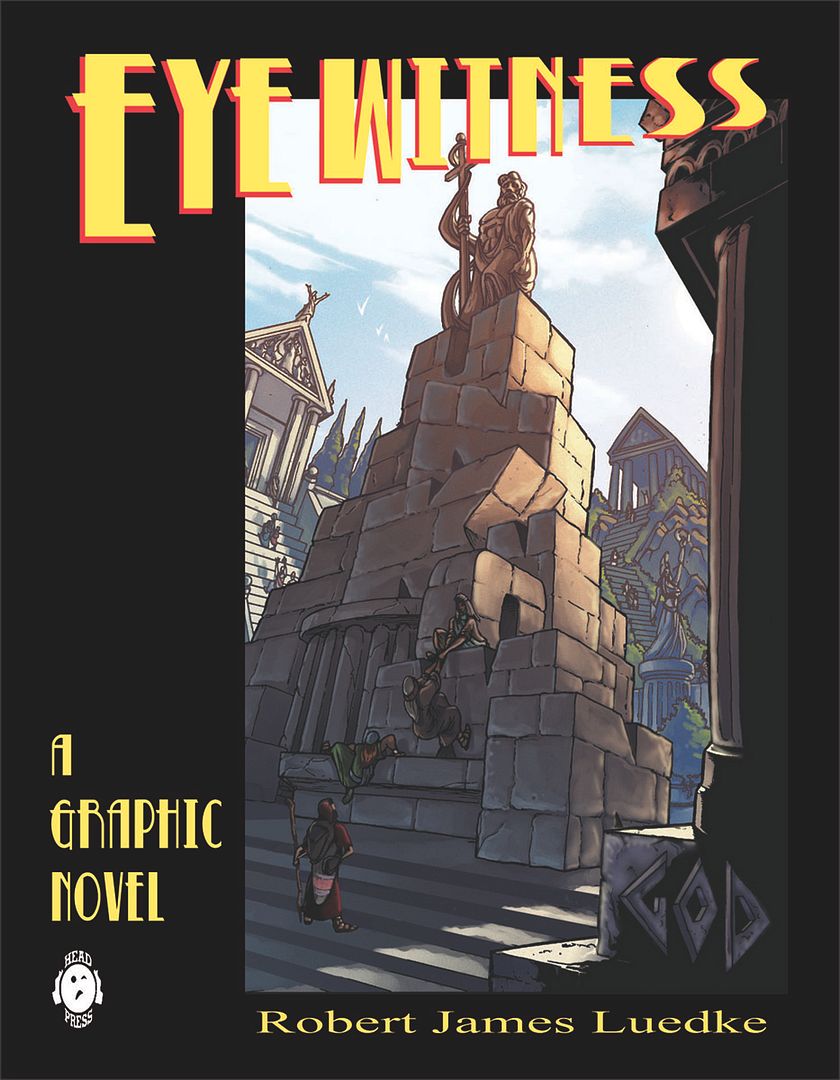 Allen: I just noticed at Head Press Publishing website awards "Eye Witness" stories have won. How has this helped bring stories to readers attention?

Robert:

The series has been blessed by winning several indy book awards over the years and every time that happened it has resulted in new business or contacts from people who had not been exposed to the series before.

Allen: I want to drift back now to your older comic Template. How did that self published comic help develope present day ideas for comic book stories. How did Template help you with work techniques?

Robert:

Looking back at Template today, it is an interesting study of the development of a writer, artist and storyteller...since it was my first attempt at putting my comic concepts into print. Reading the 9 books in the series in order, you can see my craft and skills begin to develop literally from issue to issue.

During my couple years creating Template I developed the disciplined work habits that were very instrumental in helping me create the over 400 pages of the Eye Witness series years later.
Allen: Tell me a little what it is like to be author and illustrator on "Eye Witness" tetraology.

Robert:

I've always been sort of anal where my concepts are concerned, so I enjoy serving in both creative roles. Just like an indy film creator (who serves as director, editor and producer) creating the series mostly by myself has insured that my original vision got to the marketplace intact.

Allen: What parts of Bible is your inspiration for "Eye Witness"?

Robert:

The Gospels of Jesus (specifically the Passion story portion) along the Book of Acts.

Allen: Do you give any money from "Eye Witness" to charitable causes?

Robert:

For me creating and publishing Eye Witness was as much a ministry as a business opportunity. The series production was basically self financed (through the grace of God and my lovely wife) and although I have sold over 15,000 copies of the various books in the series, it has never reached a profitable level, when you add all the costs involved in production, marketing, distribution etc... But understand, that was never the end-game for me when I began this creative journey! I created Eye Witness as a way to reach out those who might have been previously unreachable and to provide something that might be used as a teaching tool within churches (albeit, one that is highly entertaining). Over the years the series has been successful on both counts.

Allen: What kinds of comics do you read at present time?

Robert:

Since creating Eye Witness basically consumed the last decade of my life 24/7, had really hadn't had a whole lot of time to read much of anything. But that being said, I read whatever graphic novels my son (Rob) brings into our home.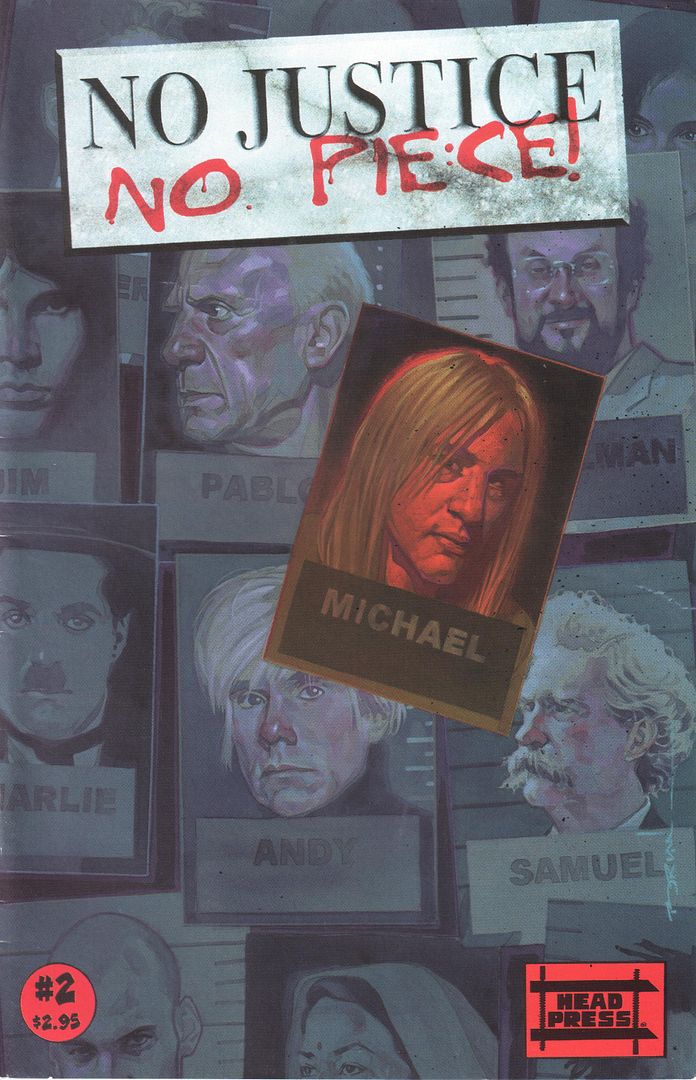 Allen: What is best way to find issues or graphic novels from Head Press Publishing?

Robert:

They can be ordered from our website (www.headpress.info) or almost any major book retailers online site. Finding them at your local comic shop might be problematic, since only about 30% of the shops nationwide stocked them as they originally came out. They are also available through several digital outlets (drivethrucomics, comixology, graphicly) with more coming online soon!

Allen: What is the best way to contact you?

Robert:

Either through the HPP website, my personal website (www.Bobtheartist.com) or through my facebook page: (www.Facebook.com/rjluedke)

Allen: What are some of your favorite novel writers like to read?

Robert:

Just like comics, I've had to sacrifice a lot of pleasure reading over the past 10 years, but at different times I've loved reading: Steven King, Brian McLaren, Tom Clancy, Patricia Cornwell and Michael Chabon.

Allen: What movies are you looking forward to seeing in movie theater?

Robert:

X-Men First class (which I just saw last weekend), Green Lantern and Captain America. Then next summer, the Avengers! Growing up a Marvel geek, seeing all these characters finally coming to the big screen is like a dream come true (with most of them, anyway).

Allen: What did you think of X-Men: First Class movie?

Robert:

Thought it was really well done. Really liked how they crafted the back story of Prof. X and Magneto. The only problem with the X-movies is that the feel bound to show all the characters in battle and using their powers (even if some are sort of lame). That's why I loved the Wolverine movie, 'cause it really focused just on him.

Allen: What is your hope or goal for Head Press Publications?

Robert:

That I'll touch or inspire other indy creators to follow in my footsteps.

Allen: What are some new projects you are working on comic book wise?

Robert:

To be honest I'm taking some time off from book creation for a season or two and just doing some iconic character illustrations, which I sell on my personal website (www.bobtheartist.com) and at my convention stops (where I'm still promoting Eye Witness).

I have several graphic novel projects in various stages of development, but I'm just seeing where the Lord is leading me next, creatively speaking.


Allen: Thank you so very much Robert Luedke for doing this interview with me. Would you like to leave our readers with closing thoughts about Christian comic books.

Robert:

Comic books have shown over the years that they can be an effective way to share complex prose concepts in a way that might be more palatable to readers. That can certainly include spiritual ideas! So if they Bible has never grabbed you in the past, seek out one of the many Biblical based graphic novels or series out there...by any number of extremely talented comic talents...to see if it might shed a whole new light of understanding and interest for you.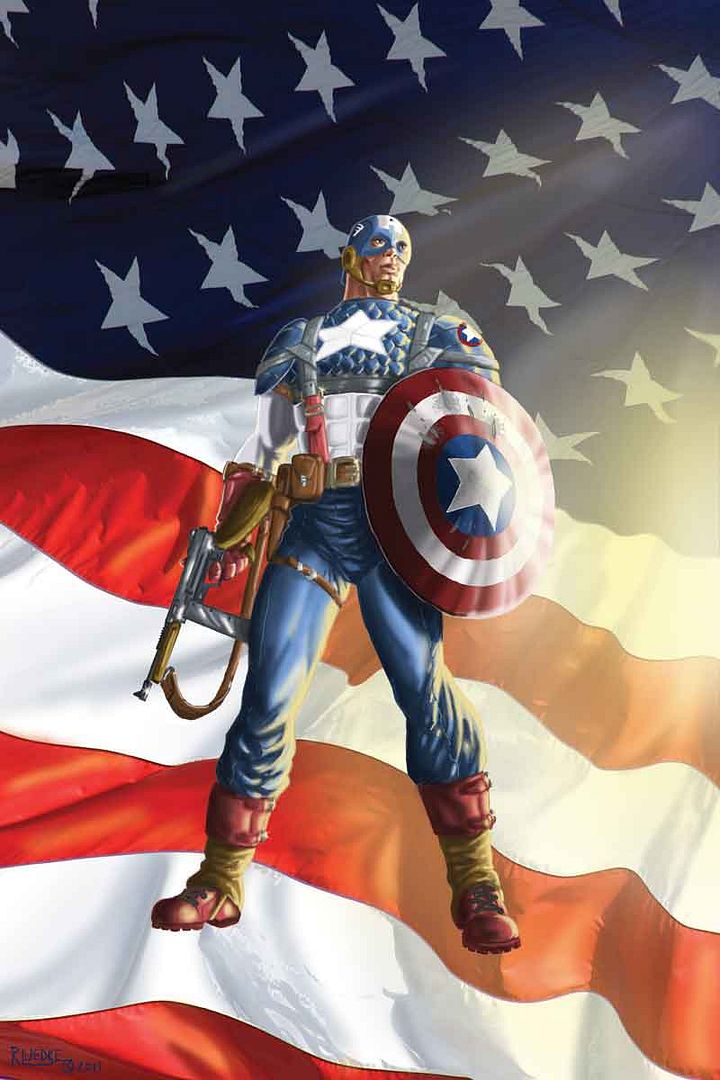 Jazma Field Marshal