Richv1
Jazma V.P.

Canada
6701 Posts
Posted - 02/15/2012 : 07:05:46 AM
---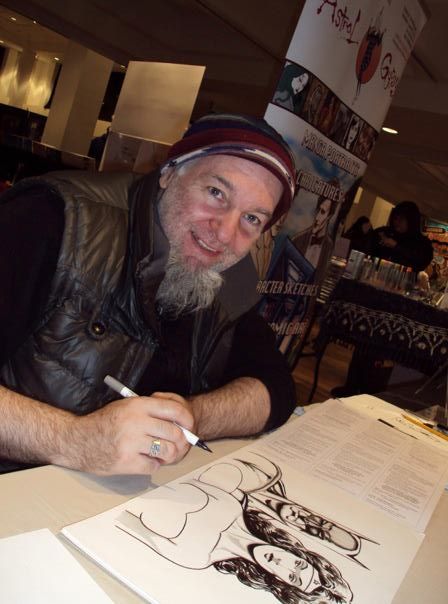 Al Davison
Creator/Writer/Artist for The Alchemist's Easel
Interviewed by: Richard Vasseur/Jazma VP
Posted: 15/02/2012

Rich: How did you first become involved in creating comics?


Al: I was creating them before I could even talk. I went professional aged 17, My first Graphic novel was published when I was 20, The Illusive Dragon, commissioned by Linda Lee, Bruce Lee's widow.


Rich: Can you tell us what "The Alchemist's Easel" is all about?


Al: It's a combination of autobiography, and 'how to draw' which describes how experiencing temporary blindness, changed my approach to drawing, and looking at the techniques I developed as a result. It includes some dream comic stories that help illustrate the techniques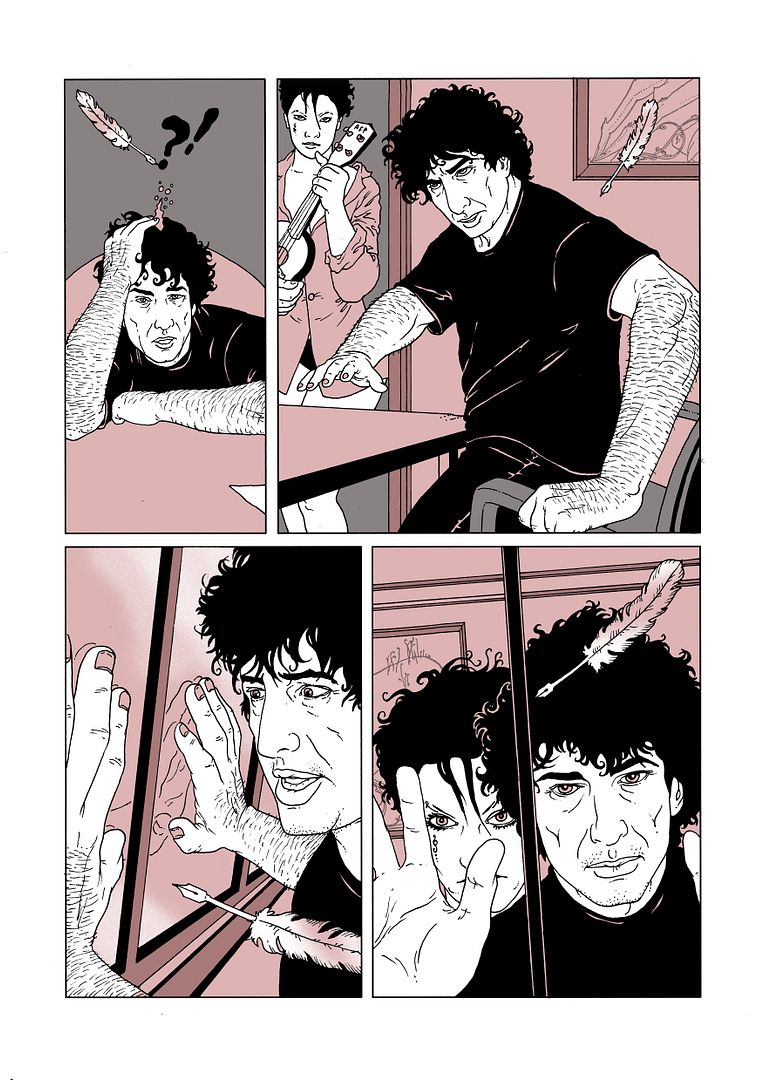 Rich: How would you describe the art style throughout this book?


Al: Chameleon like. The approach to drawing varies depending on what I'm trying to convey. Some of the drawings I produced whilst blind are included, some sequences are done as 'automatic drawings', others more traditionally.


Rich: Why did you decide to still draw even though you were blind?



Al: I realised that I was starting to lose my visual memory, even the memories of my families faces were fading, so drawing was an attempt to retain my visual memory.


Rich: "The Alchemist's Easel" is an art book, does it have anything else other than drawings?



Al: It's a combination of graphic novel and art book, so it has single images with text, as well as 'comic book' sequences.

Rich: What is IndieGoGo and why are you using it?



Al: Indiegogo is a crowd funding site similar to Kickstarter, the advantage for me is that unlike kickstarter, you don't need an american bank account to be able to run a campaign. Why am I using it, well I've been self publishing for a while, and this is a means of funding a project directly, with contributions from those interested in the work, who receive 'perks' in return for their contributions. These can range from a sketch, to a copy of the printed book, or maybe original art, depending on what perk the contributor can afford.


Rich: You have worked on DC's Vertigo comics, which one would you like to work on that you have not or character?



Al: I've been lucky enough to work on Hellblazer, The Dreaming and more recently The House of Mystery and The Unwritten, For Vertigo, Would love to work an any of these again, and any of the other current titles. More broadly, Batman, Batgirl, Catwoman, Batwoman, Fables, Doc Strange, Buffy, Hellboy, and Master of Kung Fu, are some of my favourite characters I'd love to work on given the chance.

Rich: How did you become part of Renegade Arts Entertainment Ltd?



Al: I met Renegade publisher Alex Finbow at the Hiex comics festival in Scotland, and we became firm friends. I did a couple of horror illustrations for him, and when he heard that I was looking for work, he offered me Blood-Light.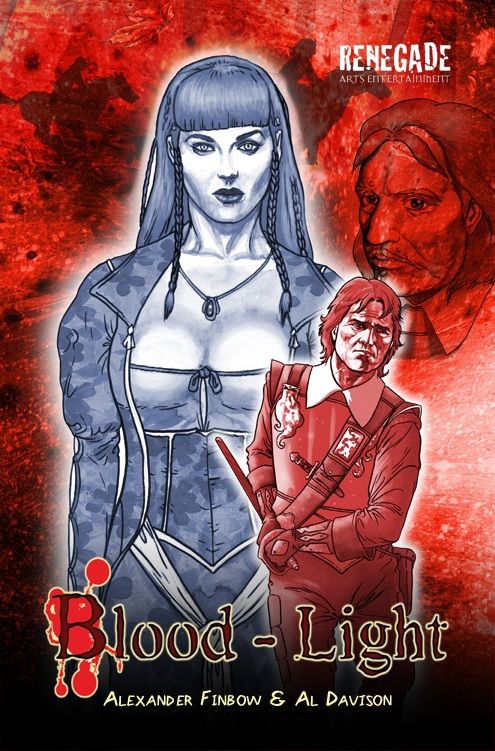 Rich: What can you tell us about the story and characters in "Blood-Light"?



Al: Well, can't give too much away, but amongst other things it's a murder mystery set during the English civil war. Think: Oliver Cromwell meets True Blood.





Rich: You have worked on Dr. Who how did you try to portray him in your art?



Al: I worked on the 10th Doctor, David Tennant, so it was a matter of trying to capture his attitude and likeness, studying his approach to the character, his idiosyncrasies and humour, and distilling that down to their essence, and translating that into the art.

Rich: What was your reaction to losing your sight and to having it return?



Al: A bit scary, to say the least. I was living alone at the time, and my phone was out of order, with little food in the flat and my friends thought I was away in London. So I was quite isolated. The paralysis I had been born with from the Spina-Bifida also returned. The drawing and my Buddhist practice got me through. It was obviously a relief to get my sight back, it turned out it was the onset symptom for M.E. (Myalgic - Encephomyolitis) a chronic fatigue syndrome, which I still have, though it's not as severe as it was. But the insight I gained, and the impact on my art has proven invaluable.


Rich: Why do you like to teach others?



Al: I was lucky to meet a few people when I was younger, a student nurse when I was in hospital as a child, my high school art teacher, Margaret Mallinson, and animator Sheila Grabber, amongst others who encouraged my ability. I think it is essential to encourage peoples creativity... So teaching is my way of showing gratitude to those that helped me over the years, and hopefully allowing new talent to find their way now.


Rich: How can someone contact you?



Al: They can get in touch via our web-site http://astralgypsy.com, or if they want to know more about The Alchemist's Easel, they can go here:www.indiegogo.com/The-Alchemists-Easel-1?a=234445


Rich: Any final words for fans of your work?



Al: Thanks for supporting my work and I hope I can continue to produce work you like for many years to come.



Richard Vasseur