Silhouet98
Jazma President

USA
2214 Posts
Posted - 04/15/2012 : 01:02:34 AM
---
HAUNTING OF MARE ISLAND
Paranormal Investigation at Mare Island Shoreline Heritage Preserve
By Paul Dale Roberts, HPI General Manager
www.hpiparanormal.net

HPI Mare Island Reconnaissance Surveillance Paranormal Operations



HOW MANY PEOPLE SHOWED UP FOR THIS EVENT:
Estimate: 75. Not all names were recorded. A reporter and photographer for the Vallejo Times Herald newspaper also were present.

PICTURES FROM THIS EVENT:
http://s970.photobucket.com/albums/ae185/PaulDaleRoberts55/Mare%20Island/

April 14, 2012 Saturday 1500 Hours:
Mare Island Shoreline Heritage Preserve has a reputation of being haunted. Many people make claim that they have witnessed the paranormal on Mare Island. Mare Island has the US Navy's oldest cemetery and naval ammunition depot in the Pacific. If you do visit Mare Island, please stop by the Visitor Center at 1595 Railroad Avenue, Mare Island, Vallejo, CA 707 249-9633. Check out their website at: www.mareislandpreserve.org

Before the white man hit the shores, Native American Indians were on this land. In 1775 Spanish Explorer Perez Ayala found this island and at one time the island was called Isla de la Plana by Ayala. When General Vallejo's horse swam over to this island, they were so impressed at the loyalty of General Vallejo's horse, they renamed the island Mare Island. Mare Island is a very impressive Navy Shipyard and it's still active, as you can see the military throughout the island.

For this investigation tonight, credit goes out to: SoulSeekers Paranormal Research, Carolann 'cc' Castro Founder 2005 – 707 655-2136.

If you want to conduct your own ghost hunt, see Myrna Hayes, President, Preserve Manager – Mare Island Heritage Trust – Mare Island Shoreline Heritage Preserve, 816 Branciforte Street, Vallejo, CA 94590 T – 707 249-9633 – Email: myrnahay@pacbell.net – website: www.mareislandpreserve.org

We had a lot of land to cover and what I enjoy the most about these type of investigations is that everyone can go, all of the HPI investigators, all of the HPI family members. It's like a big family reunion. It was nice seeing Soulseekers Paranormal Research, but it was also nice seeing:

Their Business Card Reads:
Central Valley Paranormal 'Are You Curious?' – Crystal Scudder-Willett – Founder/Lead Investigator 'We Are Located in Martinez' – You can contact us at: info@cvpparanormal.com 209 570-8625 / 925 229-8925 or visit us at: www.cvpparanormal.com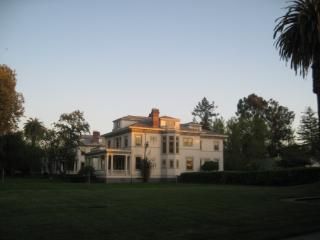 G.H.O.S.T. (The Auburn Ghost Hunting Observational Study Team) – Connor Hopkins, Ted Vincent – paranormalreality.tv – email: ghostparanormal@yahoo.com

And of course, last, but not least:

East Bay Paranormal, see their website here:
http://www.ebparanormal.com/

WHAT KIND OF ACTIVITY HAS BEEN REPORTED ON MARE ISLAND?
Debbie Daquisto says that she saw an apparition come up from the ground and go back into the ground, she called this apparition the 'Elevator Man'. People have seen apparitions. People have heard disembodied voices. People have taken pictures of orbs and some amateur ghosthunters have captured EVPs.

WHAT EVIDENCE DID WE GET?
We started at 3pm. We investigated the cemetery, numerous military bunkers, ammo depot, the visitor center, abandoned buildings, the hospital and the morgue. When we started off, we were not getting anything. I thought for sure this investigation would be a bust. To my surprise, as the sun went down, the activity picked up. HPI Paranormal Investigator Mark Mummert was getting pretty excited as he heard numerous people were getting EVPs and anomalies in their photos. One investigator that touched a tombstone, became overwhelmed with sorrow as she envisioned a Navy sailor lost at sea. She had to be taken home. Another investigator envisioned 3 girls burned in a fire. But, I know, you want to hear the evidence that proves that Mare Island is haunted. East Bay Paranormal obtained EVPs with intelligent knocks. Central Valley Paranormal obtained a heat signature of an entity on their FLIR (Forward Looking Infrared). EVP captured at the Morgue that says 'ordained'. There were a lot more EVPs and there will be follow-ups to this story and I will let you know where those EVPs can be heard at and who captured them. We did capture a lot of designer orbs, strange colored light orbs in our photos. Special Note: Orbs are not proof of the supernatural, unless we can show intelligence, then we can claim that the orb is an actual spiritual containment field. So far, the EVPs are our best evidence and it seems we obtained many EVPs this night. This night was not a 'bust'.

HPI Rubsam Paranormal Black Ops Tactical Unit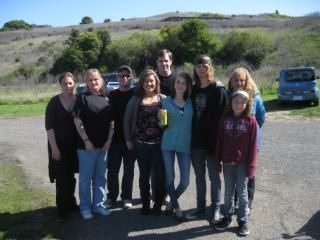 HPI PARANORMAL INVESTIGATORS AND FAMILY MEMBERS ROLL CALL:
Marla Dorsey, Jennifer Newell, Christina George, Paul Dale Roberts – HPI General Manager; Shannon McCabe, HPI Owner; Wendy Williams, HPI Promotional Manager; Matt K Thelen, Shelly Vinson, Lanz Banes,
Chris Riley, Darrell Henkel, Chris Henkel, Teresa Molinar, Al 'Big Al' Rosatano – HPI Videographer; Shari Aresta, Janae Marchant, Jennifer Castro, Oscar 'Compassionate Wolf' Benjamin – News Reporter Examiner; Rob Alfeld, Andrew Jacobs, Diane Diamond, Stephen Henderson, Elisenda Ovalle, Jessica Costa, Kyle Humburg, John Sawyer, Ana-Maria Colon Sawyer, Mark Mummer, Gemma Shehorn, Dave Shehorn, Joey Simeao, Chris Willet, Crystal Willet, Becky Smallwood, Sherry Anderson, Mike Mendez, Dawn Simola, Steven Hendichk, Carol Ann Castro, Gabe Angelo, Josie Hodson, Joyce Wardrip, Michael Williams, Jon Koyasako, Kara Koyasako, Deanna Bailey, Tina Gill, Angelica Lombera, Joann DePoyster, Teresa Schmidt, Marly Luce, Frank X Mora, Tracy Cullen, Tuesday Rubsam, John Rubsam, Ivy Rubsam, Mark Mummert, Shari Aresta. Special Note: Josie Hodson is my aunt and she brought 2 of my cousins, that I never met before.

MARE ISLAND PEOPLE
Myrna Hayes President Preserve Manager; Kathleen Fenton, Gordon McMahon, Diana Walsh, Susan Berry.

Special Thanks to Joey Simeao for the new divining rods. Joyce Wardrip for the Fiji bottled water, dried fruit and orange. Myrna for the coffee to keep me awake.

Added Note: Most of the investigators ate lunch at: Nation's No. 16, 2525 Sonoma Blvd. Great place for lunch, I had 2 chili dogs and they were huge and very delicious!

One More Note: If you have a chance, check out: Skywatch 2012. Ufoskywatch2012@gmail.com - twitter@ufoskywatch - in association with paranormalreality.tv

Geesh..another note: Thank you to Shari Aresta and Janae Marchant for going over to Sally Garza's residence on April 13, 2012, to do a follow-up investigation and they obtained an EVP of a man saying 'it's me'.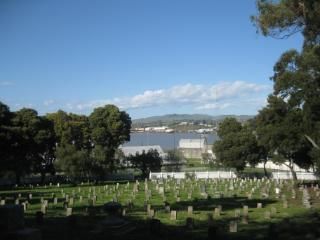 Paul Dale Roberts, HPI Esoteric Detective
aka The Demon Warrior
Shannon McCabe's Haunted and Paranormal Investigations International
www.hpiparanormal.net
http://www.knighttalkradio.blogspot.com/
Managed by Staci Butler, HPI Twitter Account Manager/HPI Senior Lead Investigator
http://alldestiny.com/index.php/paul-dale-roberts/
My Bio Link at Ceri Clark's All Destiny Magazine!
Email: pauld5606@comcast.net
Cellular Paranormal Hotline Investigation or Advice: 916 203 7503