Richv1
Jazma V.P.

Canada
6658 Posts
Posted - 04/17/2012 : 07:54:51 AM
---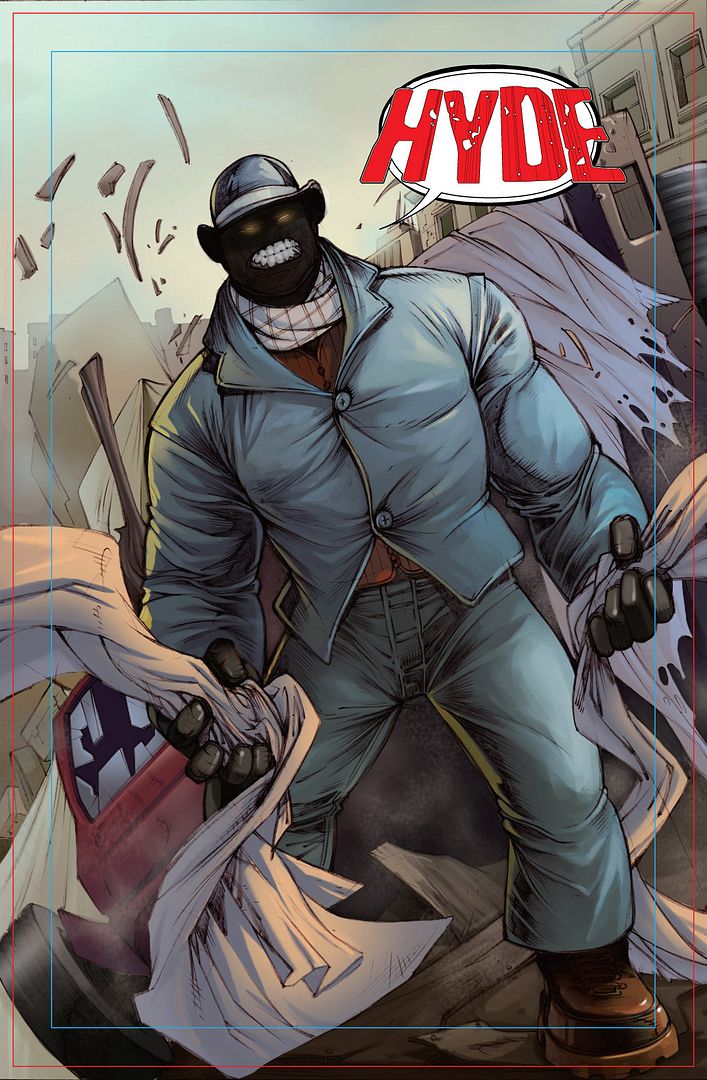 Chris Bunting
Writer for Dracula vs Robin Hood vs Jekyll & Hyde
Published by: Mohawk Media
Interviewed by: Richard Vasseur/Jazma VP
Posted: 17/04/2012

Rich: Why do you enjoy writing about such literary classics as Dracula, Robin Hood, Jekyll and Hyde?

Chris: They're such huge characters, so much so that they transcend their roots. Which means, as a writer, it's a challenge to find a fresh perspective… plus it's a lot of fun to see them fight.

Often these characters have been sadly mishandled. Robin Hood has perhaps had it the worst, time and again portrayed as a daring-do hero. Our Robin Hood is anything but. It's likely that he's far more like the real outlaw.

Dracula has suffered too. I've never been a big fan of the vampire genre. It's been bent so out of shape that I haven't followed the genre for years. Even so, or maybe because of this, I always wanted to write a Dracula story - I wanted to use this lack of influence of the genre to breathe new life into it, so to speak.

Dracula vs. Robin Hood vs. Jekyll & Hyde was the perfect platform to do so.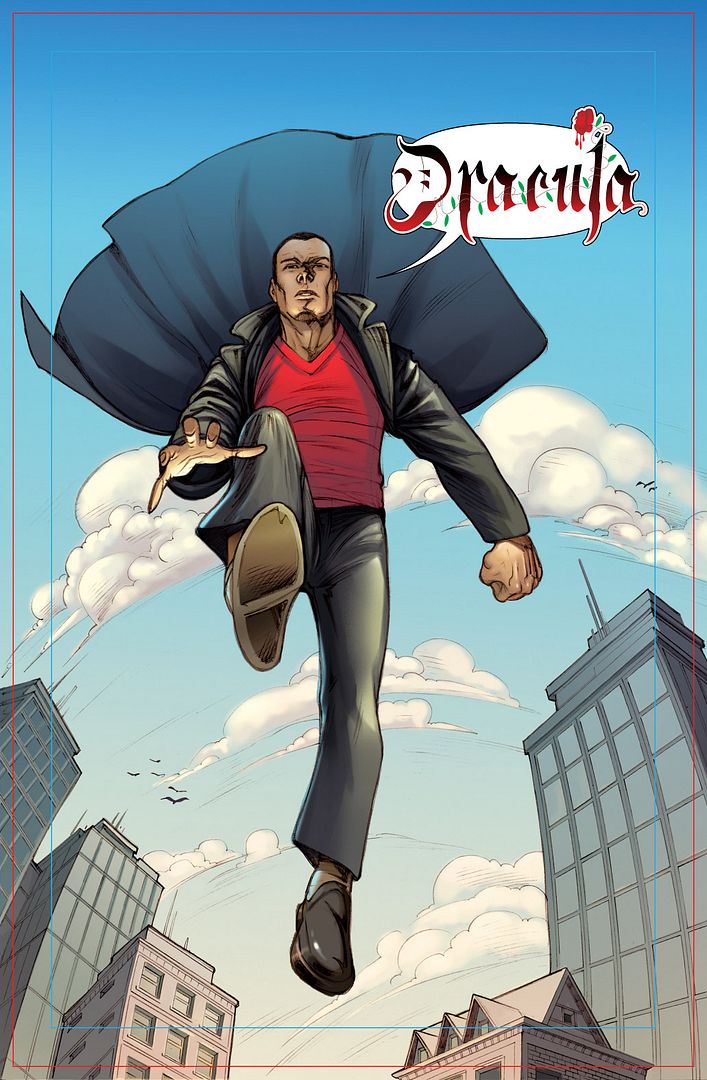 Rich: How easy do you find it to have the characters interact with each other?

Chris: Once I've got their personalities nailed down, the character dynamic comes extremely easily, almost writing itself.

But this series, it's as much about the character interaction as it is the big, epic stuff, the fights. I think that will surprise people.

The interactions – and where they are leading – in Dracula vs. Robin Hood vs. Jekyll & Hyde will shock a lot of readers.

Rich: Can you tell us which other characters we might see in this comic or give us a hint?

Chris: You trying to get me in hot water with editorial? Ha!

There will be many surprise guest stars in Dracula vs. Robin Hood vs. Jekyll & Hyde. What I can reveal is…

Issue #2 sees Robin Hood's original love interest, Clorinda, make a long overdue comeback.

And for the vampire fans, expect the arrival of the ultimate vampire master. And I don't mean Dracula. Or do I?

Issue #3 sees a horror monster from classic literature join the fray.

Beyond issue #3? We've BIG plans for other guest stars.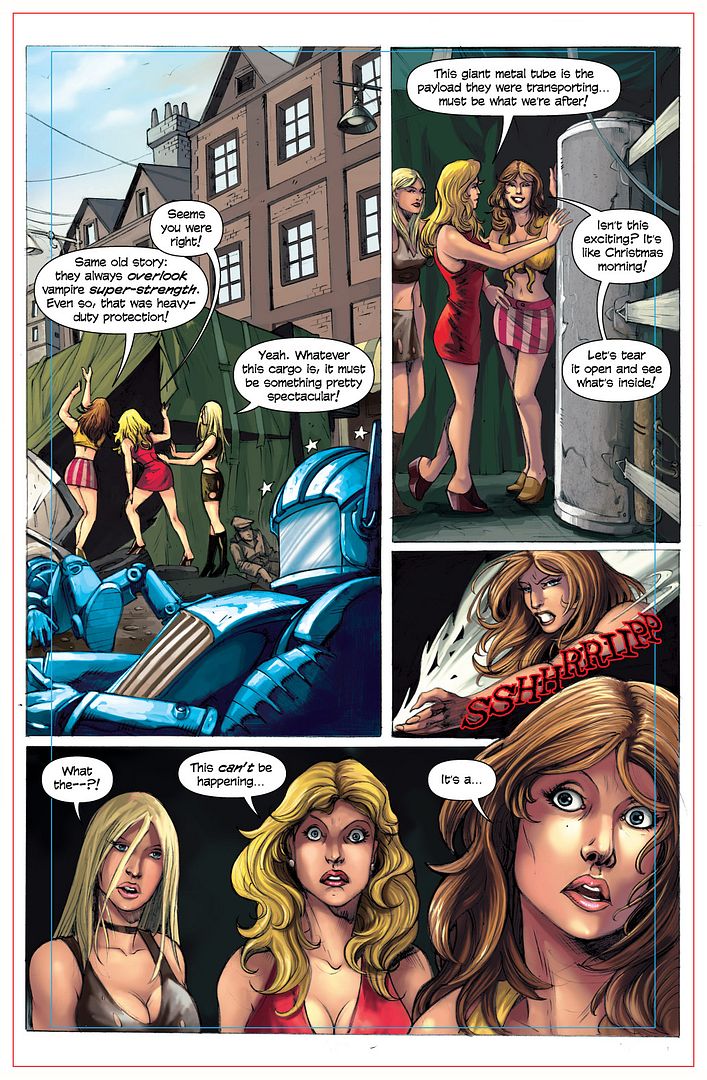 Rich: Why do you think people like these characters?

Chris: I think there's a multitude of varied, even complex, reasons, each which somehow compliments the other. Hence resulting in how these characters have both lasted and grown since their inception.

Perhaps one of these factors is because each character appeals to deep instincts in each of us. Dracula and Robin Hood are free spirits who know no boundaries. And Jekyll/Hyde makes us question who and what we are.

Rich: You also write "Heroic Hero", "Supplanter" and "Pirate Queen" can you tell us a little about each comic?

Chris: Heroic High is a super powered adventure set on an island of heroes (yes, I did originate this concept long before Sky High and Lost). It melds traditional adventure with a brooding mystery thriller.

Supplanter stars what I think is comic book's first ever war criminal hunter. Obviously there's some dark subject matter, but it's also got zany elements (like a talking gun), and the darkness is balanced out with heart and humour.

Pirate Queen is a manga comic. It's probably not as deep or sophisticated as the above two titles, but it's still a fun and fast-paced adventure romp.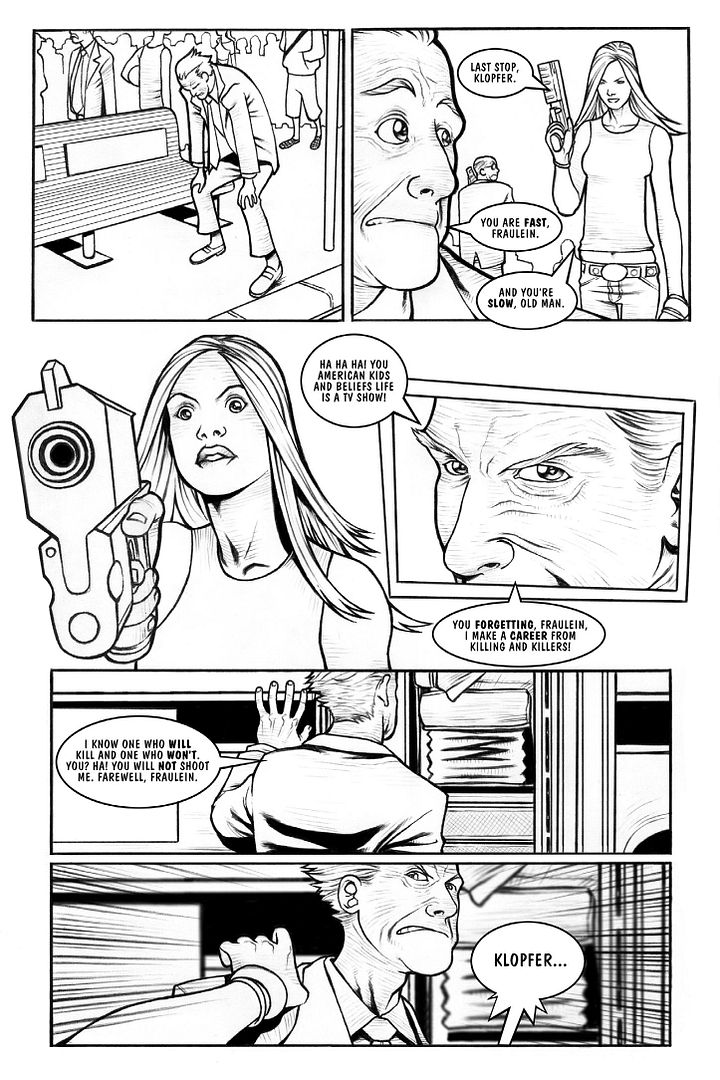 Rich: Would any or all of these comics make a good movie or TV series and why would they?

Chris: Mohawk Media may have some announcements soon. As a writer I like to make my stories as cinematic as possible.

Rich: What character have you most enjoyed working on and why?

Chris: It's usually whoever I'm working on at the moment – whoever is freshest in my mind. But I enjoy them all, sometimes for different reasons.

Dick Turpin is high up there, and so is Tough Guy. Getting to work alongside Herb Trimpe on Tough Guy was a true honour.

Frankenstein, who first appears in the upcoming Dracula vs. Robin Hood vs. Jekyll & Hyde #3, will have a major impact on the Mohawk Media universe. He's going to prove enjoyable.

One of the most enjoyable is an upcoming character, a famous face, who I'm not allowed to mention yet. I don't think we will have seen anything quite like this character before in comic books.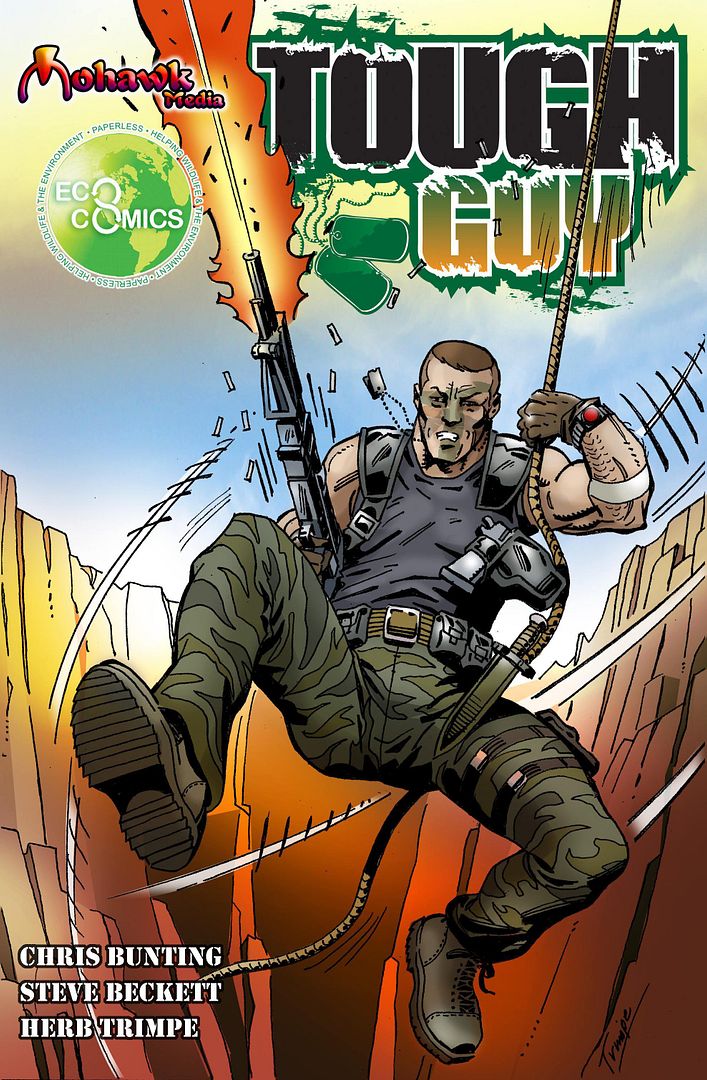 Rich: How will your comic "How To Break Into Comics" help new comic talent?

Chris: I wrote that comic book a few years ago for manga publisher, Antarctic Press.

I still think it stands up well, and has some good, solid advice, but I'm working on a follow up that incorporates what I've learned since about the creative and business aspects of the industry. And I've learned a lot.

On a note of trivia, How to Break into Comics features a bunch of Antarctic's main characters, in what I believe to be their first major crossover.

Plus, the art is by Kit Wallis – we're also the team on Mohawk Media's new title, Heroic High.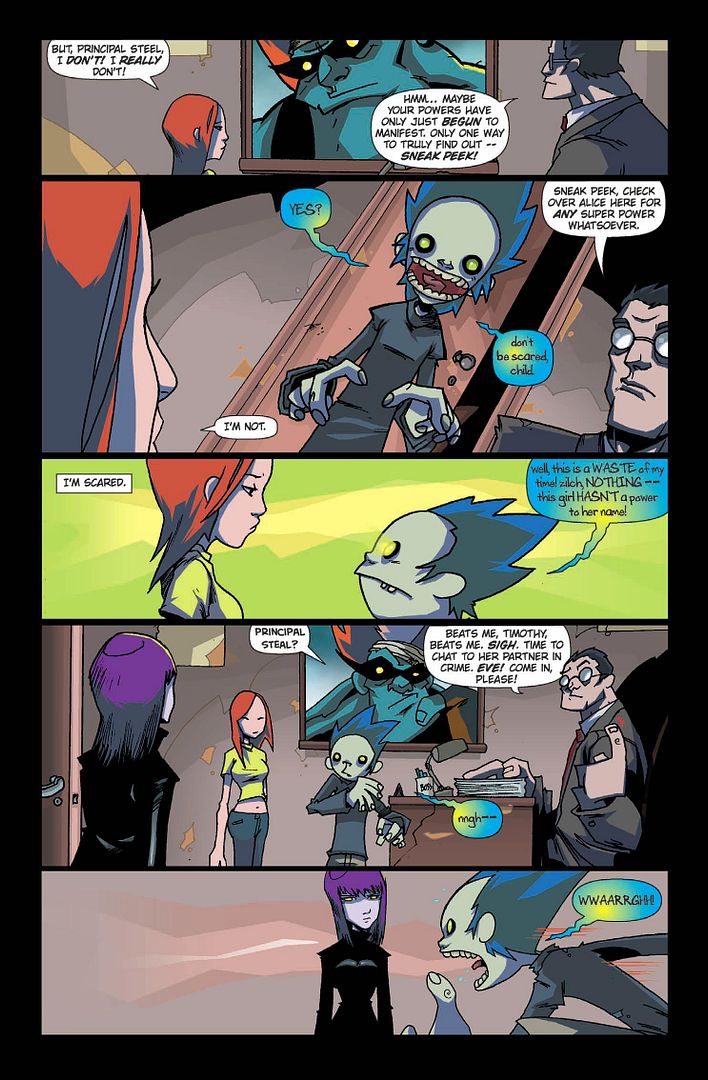 Rich: Why do you like the idea of Eco Comics?

Chris: I think Eco Comics is a brilliant idea. The titles are completely paperless, but everything else about them matches – or passes – the quality of print comic books.

It appeals because my country is known as the "green and pleasant land", and I'd like to see it stay that way.

I'm sure other people feel just the same about their own country and the Earth itself. We all have a responsibility to safeguard the environment and wildlife.

What a lot of people don't seem to realise is that sustainable forestry isn't always a cure to the problems of cutting down trees for paper. With current technologies, we now have the ability – a viable alternative option – to transfer all our reading away from print format, and in fact, even improve on the reading experience.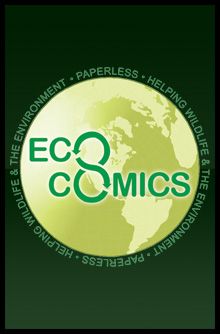 Rich: How does one become a great writer?

Chris: Like many writers, I see myself more as a work in progress. I learn from every story I write. I think if any writer gets complacent, so will their writing.

I don't consider myself "great". I certainly don't rate ever so many writers in comics as good, let alone as "great".

I read a few pages recently featuring a well-known character from a top two publisher, and by a "hot" writer. It was so clichéd and hackneyed, I thought to myself, I'm punching way above this guy's level. It's not my usual philosophy, but when trite like that is being produced, then I know I have a shot at breaking in and doing well.

In terms of genuinely "great" comic book writers, one of the handful has to be Stan Lee.

I admit the main parallels between me and Stan is that we both write comic books under a pseudonym, with a penchant for solid old-school storytelling – but who knows, with enough practise and a lucky break or two, I might get closer to his level of craftsmanship.

There's lots of amazing artists out there, though. No shortage of those.

Rich: Do you see yourself more as a Jekyll or Hyde persona and why?

Chris: Great question. I think that's what so fascinating about the character of Jekyll/Hyde. He makes us question which we are or under certain circumstances, could be. Or even if we're both.

He is a character who causes us to think, even worry, on some deep, primeval level. Few fictional characters can do that.

Which is probably why he's such a joy to write.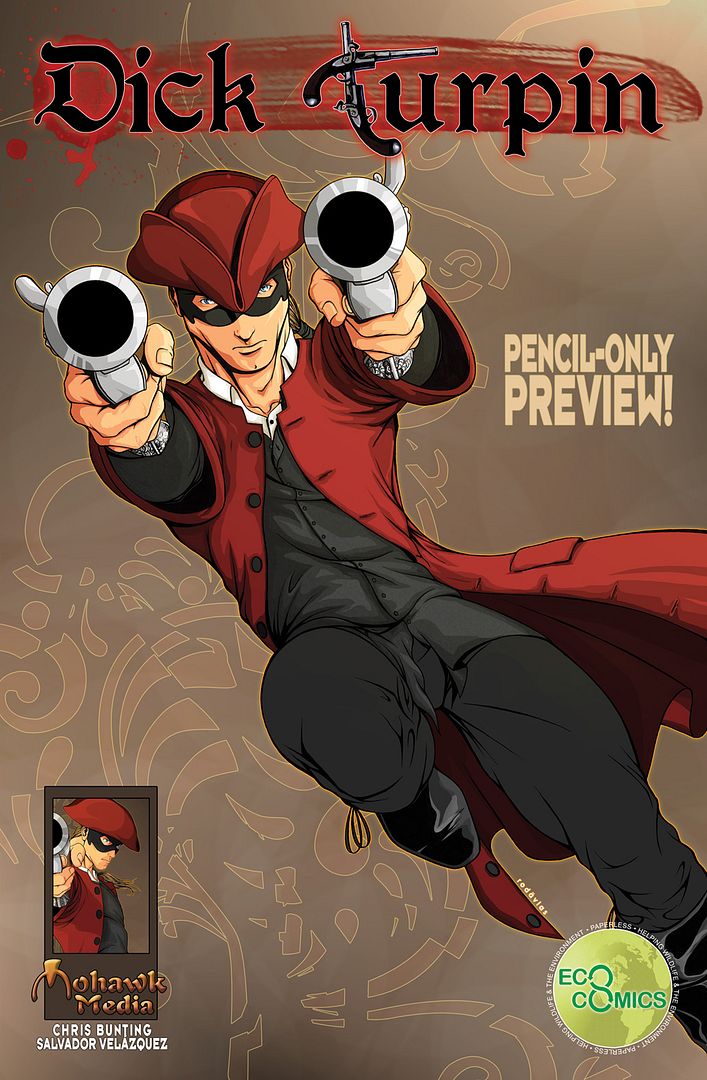 Rich: Which literary figure would you most like to meet and what would you do?

Chris: Not sure if he counts, but it must be Robin Hood. To answer all the questions about him: who he was, what he looked like.

Odds are he's like our Robin Hood character in Dracula vs. Robin Hood vs. Jekyll & Hyde: a complex, even nasty piece of work.

Rich: How can someone contact you?

Chris: Via my site www.writing.me.uk

Rich: What would you like to say to fans of your writing?

Chris: I'm glad you enjoy my stories, but keep reading, the best is yet to come!



Richard Vasseur