Richv1
Jazma V.P.

Canada
6704 Posts
Posted - 06/06/2012 : 07:53:48 AM
---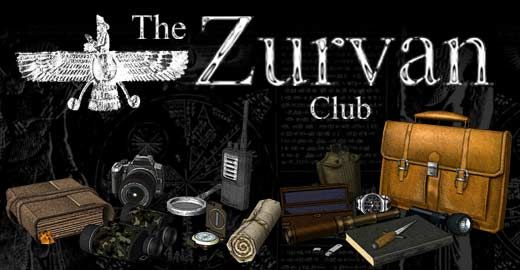 Adolf Navarro
Creator/Writer/Artist for The Zurvan Club
Published by: Adolf Navarro
Interviewed by: Richard Vasseur/Jazma VP
Posted: 06/06/2012
Website: www.zurvanclub.com

Rich: Why and how did you decide to create "The Zurvan Club"?



Adolf: I'm a big fan of classic adventure novels and movies and so many times I thought about the way that I would develop my own adventures. I was tired of my job as a software developer and I had a feeling of... OK! it's now or never, so in November 2010 the idea begun to take shape and we started with the preliminary tests, looking for the appropriate software tools for the artwork. We realized that it could be done and in January 2011 decided to start working full-time on the project... until now.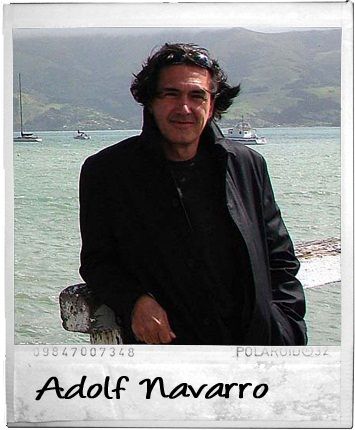 Rich: Can you give us a brief story outline?



Adolf: It pretends to be a novel that mixes mystery and pure adventure in an old fashioned way. It starts with Alex, a brilliant scholar of a prestigious Institute that studies Ancient History of Humankind. His theories about the origins of our civilization are tensing his relationship with his more orthodox colleagues. His career seems to be in a dead end, when Julia, a physicist that works for a big corporation, suddenly appears with a copy of a Sumerian carving with strange diagrams and a cryptic message on it, asking Alex for consulting. The translation of the Sumerian texts will reveal a disturbing incident that occurred thousands of years ago pinpointing to the place, (lost in time), where it took place. So, an expedition is organized by the powerful corporation where Julia works in order to investigate it. Sorry, but I cannot explain more without spoiling the story.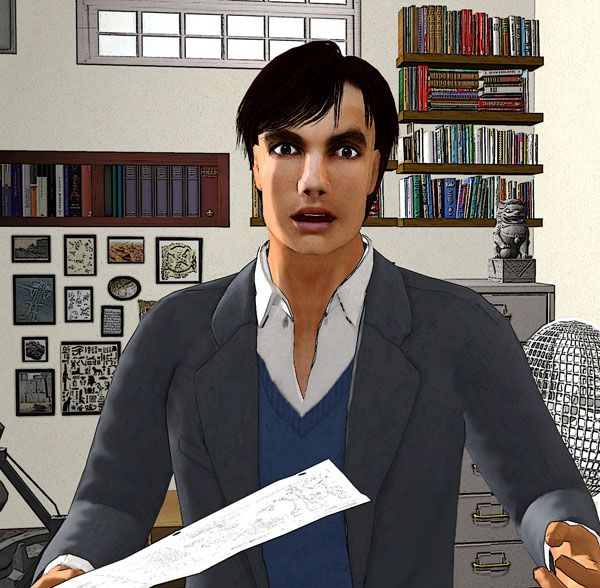 Rich: Who are the main characters in "The Zurvan Club" and what are they like?



Adolf: There are several main characters in this saga, Alex and Julia are the most important, but Tom, Claire and Hector, the Alex's underground friends, also have a relevant paper in the story, as well as Lin Yu, Alex's colleague in the institute. There is a mix of people that come from the academic world, working side by side with people that struggled to make themselves under harsh social conditions. No matter their social origins or the color of their skin, all of them have in common the same insatiable curiosity and wish to discover, that will lead them to those great adventures. You could find a profile of each character in the "casting files" of the "The Archive" label in the Zurvan Club website.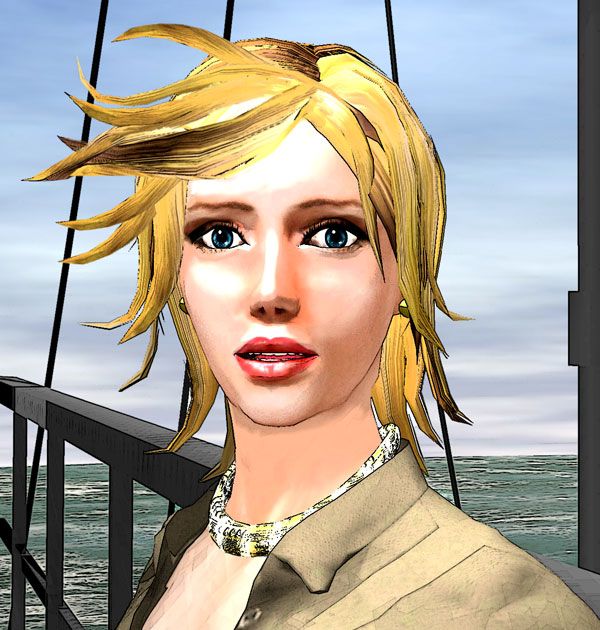 Rich: How would you describe your art style?



Adolf: As I know I'm not a good cartoonist, I decided to use the tools that I know better to make the drawings... computers and graphic applications. It ended in a peculiar look completely different to any other graphic novel that I have seen. In any case, I didn't want to give a 3D movie render aspect, so the final artwork is the result of a process that involves 3D Software as well as 2D photographic retouch and a lot of handmade work masking, filtering and brushing. In the beginnings of the project, we tried several ways to develop the vignettes until we found the one that we liked. Other important aspect is that the stories are intended to be read on screens instead on paper. It led us to a landscape layout for the vignettes that are showed one by one, it limited the creativity often displayed in the comic page layouts, but on the other hand, it gives a nice cinematic experience while reading, making it comfortable even in the small screens of the smartphones.



Rich: Which character or characters do you most identify with in "The Zurvan Club"?



Adolf: I have been very careful to not create a character that was a reflection of me. Of course that, all the things that we create are just a consequence of the way we are and the experiences we had. But instead of projecting myself into a character of the story, I believe that it is with the global concept of the Zurvan Club world that I feel more identified. I suppose that I would like to live in a world where life itself was a thrilling and exciting adventure, a challenge to discover enigmas, always with the help of your friends and that's what I tried to transmit in the story.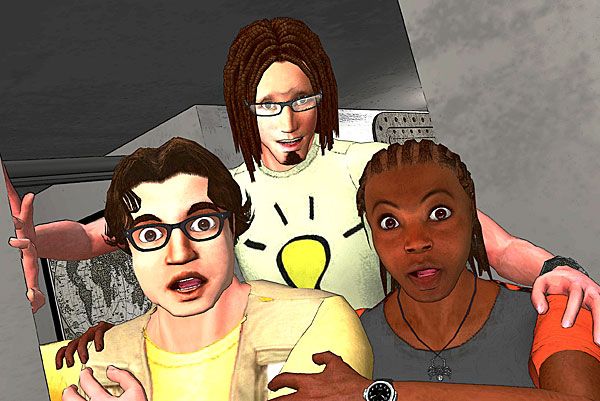 Rich: What does Izara Masie contribute to the book?



Adolf: Ah! She is the worker usually in the shadow, doing a lot of hard work preparing all the material needed to develop the story. As we use 3D characters and props in the creative process of the vignettes, every set that appears in the story has to be "built" as a 3D model. It means that, like in a movie, we need the props and accessories that will appear in the slides. Beyond the character models, the clothes that they wear, the watches, the jewelry, the computers, the phones, the chairs, the shelves, the posters on the wall, their cars, absolutely all, are 3D props, some of them created by us, some of them downloaded from free sites as Google Sketchup or webs for the Sims and some of them bought by Internet. But all of them, modified and adapted to match in the story. So you can easily understand that without her help, this project would not have been possible. Sometimes we are amazed of the work done considering we are only two people working on it.



Rich: Why a webcomic instead of a printed one?



Adolf: Well, Internet is here and it's changing the rules of the world. Until now, (if you aren't extremely rich), to publish a book you needed a publisher that considered your work as a profitable investment. Then, it will initiate a very expensive process involving the printing, the diffusion and the distribution of the novel. But now, if you work with digital copies, you can become in your own publisher, your work could be spread and freely distributed around the world using the net and it opens new possibilities. Just 3 weeks after the release of "A Place Lost in Time", we have had downloads from around the world, even from remote places like Lagos, Mozambique or Nepal, that's only possible if you offer your product by the internet. But it doesn't means that I close the door to future printed editions; in fact, I have in mind a nice collector's edition with extended material, but it will depend more of the interest of publishers or the success of the digital editions.






Rich: What will people find at www.zurvanclub.com ?



Adolf: Obviously the comic itself, the 445 full color pages of the first episode "A Place Lost in Time" are available for free download as "pdf", "epub" or Android app. But there is also interesting additional information about the world of "The Zurvan Club". For example, in "The archive" label, people could find profiles of the characters and explanations about the locations with 3d images, (you'll need blue-red 3d glasses) and 360º panoramas of the sites where the adventure takes place. In "The Comic" label, Alex gives us an introduction of the Sumerian World, while Julia refresh us about physic concepts that could help to integrate us in the story itself. We are currently working in the second episode called "The Hidden Power", and as we have received several petitions from people that are hungry for the continuation of the story, we are going to put the chapters of this second episode for their reading online from the site, as soon as they were finished. Once the story would be completed, we'll prepare the downloading of the complete episode.



Rich: What is Antareus?



Adolf: Antareus Limited is a company that Izara and I created to act as a publisher of the digital editions of the stories of "The Zurvan Club". It's also the responsible of all the business associated with the comics or other creative projects that we could develop.



Rich: Will you be creating any other comics in the near future?



Adolf: We are going to keep working on "The Zurvan Club" episodes in the near future. As the stories are connected, the script for the second episode is completed and we even have the third one outlined, but there is another saga that I have had in mind since long time ago that I would like to develop someday. It's more about Sci-Fi, and takes place in the future, when space exploration is possible, but still a very dangerous task to do. At the moment it should wait because our time and energy are limited and first of all, we have to secure "The Zurvan Club" project.



Rich: What hobbies and interests do you have?



Adolf: Uuuf!, at this moment, unfortunately we haven't much time for hobbies, but we like to hike and climb mountains. I find relaxing to play musical instruments and I have a Spanish guitar, a Fender Stratocaster and a Roland Keyboard that I use in jam sessions while hearing my favorite CD's. Thanks to the technology that allows us to play in private, side by side with our great artists like Pink Floid. Fortunately they cannot hear my arrangements and neither can you. :-) I used to enjoy photography, but it's on stand by at the moment. Probably I'm a frustrated museum curator and our house is filled with minerals, fossils and insect collections, not to mention a big amount of comics, books and movies that we have been collecting during our lives. So we are not precisely worried about being bored.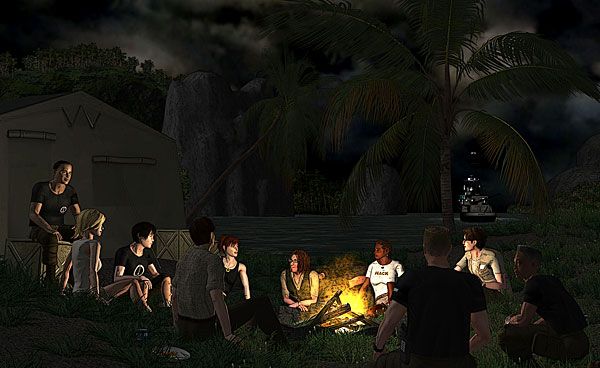 Rich: Would you like to explore the world of The Zurvan Club?



Adolf: Oh yes! Definitely, as I said this world of mysteries and adventures is the kind of world where I would like to live. The main purpose of these novels is to entertain, but at the same time I would like to do it in a way where people could think... Hey! Why don't we try to live our real life as close as possible to our dream life? In fact, the myths and legends used in the script of "A Place Lost in Time" are real myths. There are a lot of amazing things out there waiting for an explanation or just to be contemplated with fascination. If we add that the Internet has become the most powerful tool in the history of humankind to facilitate access to information we can conclude that it's a good time to let our imagination fly.



Rich: How can someone contact you?



Adolf: The easiest way is by e-mail using the contact@thezurvanclub.com account that is also accessible from a contact form in "The Authors" label of the Zurvan Club website. For business purposes you can use my account adolf@antareus.com .

We are pleased to receive comments and suggestions about the project and we try to answer all of them. We are opened to collaborations with other projects and to help people that want to do something similar, but don't know how to do it.



Rich: Any words for the readers of "The Zurvan Club"?



Adolf: First of all, thank you very much for your interest in our work, we hope that you like it and that we could enjoy together these adventures for a long time. The future of the project as a free Creative Commons initiative depends on its popularity. So if you enjoyed the book, tell to your friends and visit our website, follow us on twitter, facebook or google +. Although you are allowed to make copies of the files and give it to your friends, please, tell them to enter in our site, and if they can, download the comic from there too. Our popularity is our key to be attractive to trademarks, in order to obtain funds from sponsoring or advertising, basically, it will guarantee you can download and read these and other future stories for free. If this model of business works, it could be an example to follow to other artists that will increase the offer of free publications available and who knows? Maybe in the future this will be the model of distribution commonly used. It's up to us.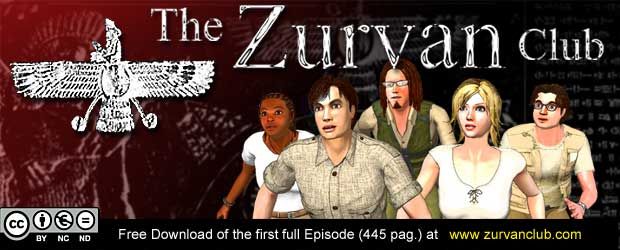 Richard Vasseur