Richv1
Jazma V.P.

Canada
6703 Posts
Posted - 11/10/2012 : 2:25:19 PM
---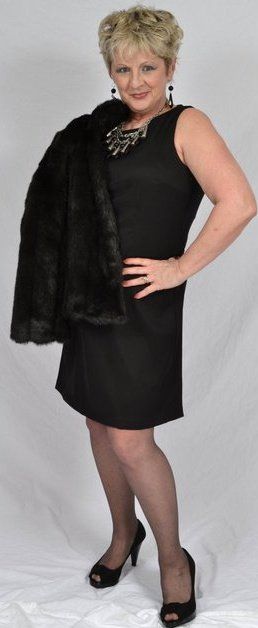 Janine Bowles Sarnowski
Actor for The Farm
Produced by: Ghost Walk Productions LLC
Interviewed by: Richard Vasseur/Jazma VP
Posted: 10//11/2012


Rich: How did you join the cast of "The Farm"?

Janine: There was an audition for several of the female parts and I went to the audition. I did a monologue, happened to have worked with the one actress that was helping with casting (Holly) and got lucky and got the part.

Rich: What did you find most challenging about playing Betsy?

Janine: Actually Betsy was one of the easier parts I have played. She is pretty much like most secretaries and office managers, and I have been one for over 35 years so I just played from what I knew.

Rich: What was Betsy like as a person?

Janine: A little critical, has a thing for the Sheriff, knows she runs the office for the most part. She is capable and knows it, confident, a little impatient, probably a little nosy and yet she cares about people.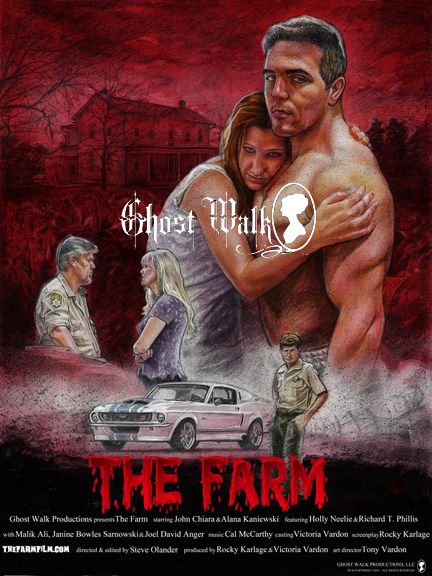 Rich: Do you think the supernatural could really exist?

Janine: Oh my yes!!! I have seen too many things not to believe in the supernatural. I had a friend that worked for the government in the UFO and inventing portions and saw things myself that made me believe. I can "feel" bad places and I'm pretty good with Tarot Cards...

Rich: How did you find the setting for "The Farm"?

Janine: If you mean how did I feel...I didn't have to go out to the Haunted Farm for any of my scenes! LOL If you mean how I helped with a few of the locations, I knew the Sheriff of Medina County and asked if we could film at the Jail. He was wonderful and let us use HIS office for our scene.

Rich: What is "The Holler" about and what part do you play in it?

Janine: The Holler is in pre-production, is a horror/thriller continuation of another film the producer has done. It went to the side while we filmed Kandie Land, which we are still working on at the moment. I'm not sure when we will get back to filming "The Holler". In the meantime we are finishing "Chill" and "Zombie Mom" and "Breast Friends" are in production.

Rich: What is Cardinal Entertainment LLC?

Janine: Cardinal is a production company that was supposed to be with two of my actress/friends but ended up my solo company for the time being. I have several people that have invested money in Cardinal to be used for films I felt were worth investing in. I wanted to help local film people if they needed help. I have a multitude of costumes and props in my shop - "Janine's Gifts & Stuff" and have rented a low or no fees jewelry, props, guns, knives, costumes, etc. I also give assistance to actors and writers.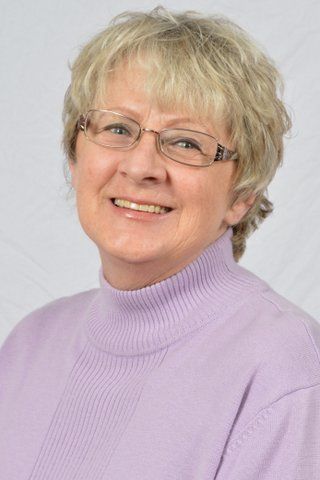 Rich: What has been your most memorable role?

Janine: I think "Helen Hardesty" the Director of a Reality Show Business in "Dying 2 Meet U". That had a little of everything in it and was hard work, but fun as well. I played the hard nose business owner, got to get into a fight scene, got shot, it was really exciting! The other film where "When Mom finds out" I played the mother that asks her son if he is gay. It was very emotional and I really felt good about my part.

Rich: Do you have any acting exercises you do?

Janine: Not really...LOL

Rich: How did you get into reading Tarot cards and palms?

Janine: At a party about 35 years ago, our best friend and I were the only ones awake. He gave me a deck of cards and was being funny, asking me to "read" his cards. (This is the UFO Investigator) When I got done he said I was really good and proceeded the next day to take me to buy a deck of Tarot cards, a book and then made me a wooden box to keep the cards in. I started reading his cards every week for the next year or so, right up to his death at 24 years old. His father showed me the readings at the funeral (he had written them all down) and said how they all were exactly what had happened and asked if he could keep them. I stopped reading for awhile, and then had a few friends ask if I would read for them. Now I do it until it bothers me...then I quit for awhile. I am not "trained" like some of the clairvoyants are. I just feel and see things when I do the cards. I don't remember what I said most of the time..but they tell me I'm pretty good. LOL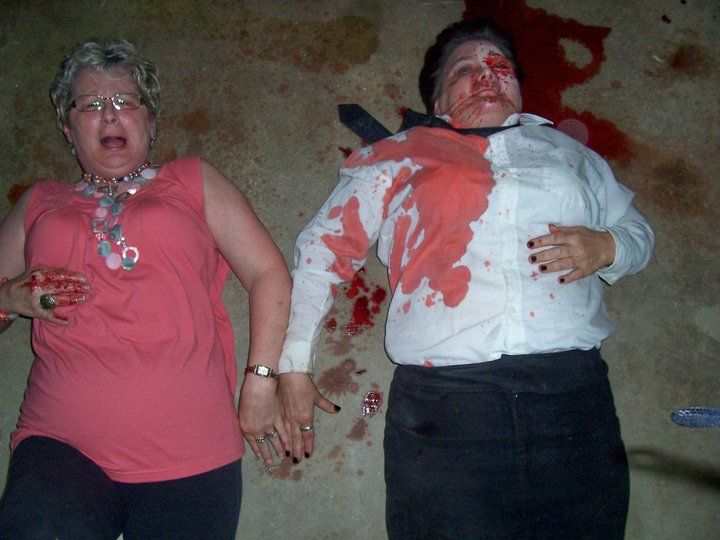 Rich: How important is family to you?

Janine: As important as I am to them. My best friends are my mom and my daughter. My husband is wonderful and has taken care of me through lung cancer, operations, all my jobs and acting and is always there for me. I have a son and 4 grandchildren (all boys).

Rich: How can someone contact you?

Janine: They can reach me on Facebook, email, call. Because my jewelry shop is inside my home and because I have held an elected post, worked for the government, run 4 businesses, and act, produce, direct, etc as well as read cards...I am listed in a LOT of places! LOL jssarnowski@yahoo.com 330-769-4029 or my facebook pages.

Rich: How do you feel about the fans of your films?

Janine: Hopefully they enjoy watching me in my different roles, and hopefully they enjoy the films and commercials I am in. I love entertaining! I would love to hear them say that they enjoyed watching me!!

IN MY SPARE TIME I ALSO AM A GAME SHOW HOST FOR FAMILY FEUD EVENTS AND AN MC FOR NITE AT THE RACES EVENTS AS WELL WITH PCI ENTERTAINMENT. I also play Mrs. Claus for parties and events, Mother Goose for libraries, schools and party events.

I also work part time for Medina County Engineers (I retired last year) and have run my jewelry/gift shop from inside my house for the past 10 years.

Richard Vasseur