Richv1
Jazma V.P.

Canada
6703 Posts
Posted - 11/15/2012 : 06:38:09 AM
---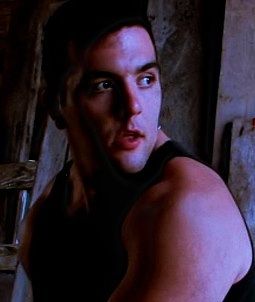 John Chiara
Actor for The Farm
Produced by: Ghost Walk Productions LLC
Interviewed by: Richard Vasseur/Jazma VP
Posted: 15/11/2012

Rich: How did you first get into acting?

John: I was an athlete all my life. However, during my junior year of high school, a close friend of mine asked me to audition for the school musical (Once on This Island). I thought he was crazy and I would never do something like that, however something lit a fire under me and I tried something new. One audition of singing Frank Sinatraís ďNice and EasyĒ later I was on the stage dancing and singing. It wasnít until the curtain call of our first show that I felt an adrenaline rush like never before. As soon as the applause and praise hit me, my body and soul was taken to a high like no other. I knew in my heart that this was what I wanted to do for the rest of my life

Rich: What part do you play in "The Farm"?

John: I play the leading man Johnny Harper.

Rich: What about your character in "The Farm" did you find most enjoyable to play?

John: He is the leading man; he is brave, trying to fight something that he canít stop. All his training in the army could never prepare him for what happens. The character I feel fits me physically and mentally, itís a good role for me. ...Feels natural to play.

Rich: Does Johnny Harper share any characteristics with you?

John: I feel we share the same determination. We are both strong physically and mentally. Good at heart, brave, hard nose blue collar man. I had a dream of going into the Army Green Berets if everything I worked for fell through, So playing a character who was in the Army was like living a small fantasy. Hopefully I didnít make the Army look bad. Haha.

Rich: How do you think you would react in real life if you experienced the thing you did in "The Farm"?

John: I would probably be scared as he was and not know what to do. However, I watch a lot of paranormal stuff to try and understand these situations. If this stuff was happening like this I would try to leave as soon as possible and get help. Try to keep a positive attitude, and for damn sure NEVER USE OUIJA BOARD! haha.

Rich: Do you think most people would be frightened watching "The Farm" and why or why not?

John: I say this with no disrespect, itís an independent film, and the graphics are nice. I think what will really give the effect is the ending and some of the scenes where things move and the overall emotion in the story between Johnny and Stella. The ending of the film is really cool and I was not expecting it. I remember watching it at the premier next to the Director Steve Olander and elbowing him in shock when I saw the ending! He just smiled! With what the company had to work with I think we did a great job!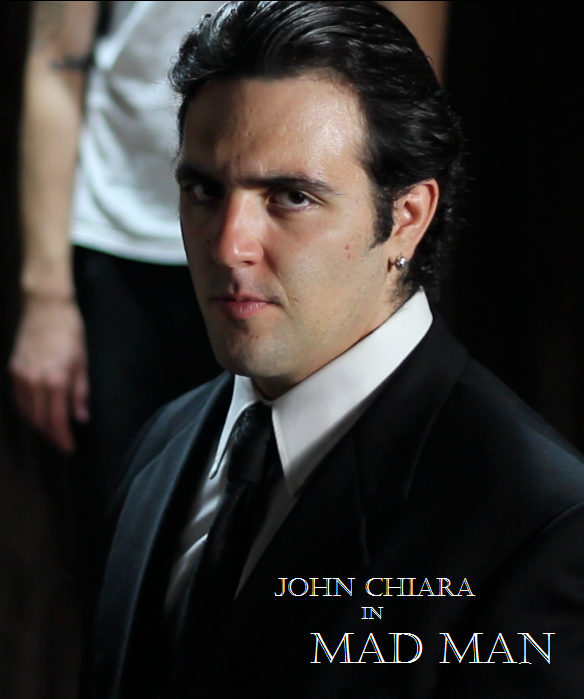 Rich: Would you like to make more films from Ghost Walk?

John: Definitely!!! Rocky, Steve, and Victoria, and all those in the Ghost Walk Company where a pleasure to work with. They basically gave me my start in film and since then my career has been taking off. Iím starring in 8+ leads this year alone, I owe them everything and would do anything for them. The Ghost Walk company has a dream and they are making it a reality!

Rich: Can you tell us what "Mad Man" is all about?

John: I canít tell much about it, it is in development and each chapter will be released once completed. You have to go to my fan page at www.facebook.com/TheJohnChiara to see it and various other links to it or YouTube at http://www.youtube.com/watch?v=RjW_VabLhrI&feature=plcp. I will say itís a psychological thriller and deep in the mid of a serial killer! Enjoy!

Rich: Why should people watch "Super Saver"?

John: Super Saver is a cute film about a little boy with telekinetic powers and teaching a big bully a lesson. Itís a cute little action hero film for all audiences.


Rich: What can people find at johnchiara.wix.com/actor-john-chiara?

John: What they wonít find is a link to a lifetime supply of ice-cream sandwiches! Ha, this site is my first personal site that shows all of my work via Resume, Films on YouTube, Photos, biography and Poetry. You can contact me and leave a comment to show your support!

Rich: Would you like to or have you had your poetry published?

John: Yes, I would love my poetry to be published. I have a building chap book called ďThrough Chiaraís Dark and WildĒ (working title) Itís full of dark and fantastical poems. The idea is to have the reader walk through a dream. The poems are strategically placed to build up climax. Itís a journey! This can also be viewed on my personal website at johnchiara.wix.com/actor-john-chiara or my Facebook page at www.facebook.com/ThroughChiarasDarkAndWild

Rich: You keep in good shape, how do you maintain your healthy body?

John: I train 6-7 days a week. I run a mile before and after each workout and finish off my workouts by swimming. Overall take about 2-3 hours. Itís pretty intense; I do a body part a day. However despite any form of workout, you will get nowhere fast if you donít keep a good diet!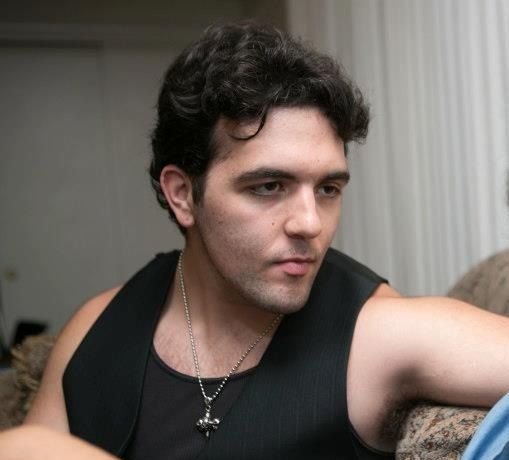 Rich: How can someone contact you?

John: You can find me on Facebook by going to my fan page at www.facebook.com/TheJohnChiara or my website at johnchiara.wix.com/actor-john-chiara

Rich: Any final words of advice?

John: Hmm. I donít want to state the clichť, but this world, this life that we live and lead is funny. Whether you believe in fate, faith, destiny, or whatever, oneís life can change in an instant. If you have a dream and the desire to make it reality, donít give up on it, that hard work will pay off in some way. You never know whom or what youíll come across, so you have to be ready to face the challenges that lie dormant. Your number may be called anytime!

Richard Vasseur