Richv1
Jazma V.P.

Canada
6658 Posts
Posted - 11/19/2016 : 05:41:21 AM
---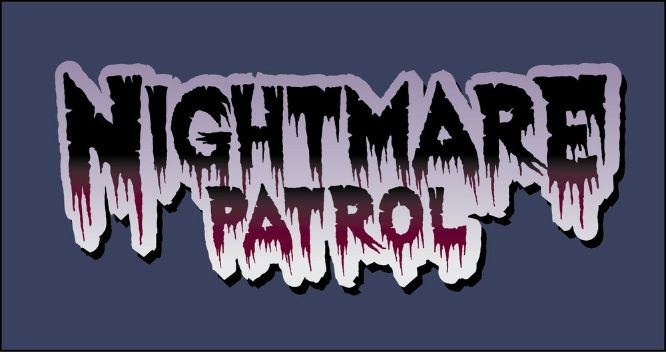 Jeffrey Haas
Co-Creator/Co-Writer for Nightmare Patrol
Published by: Vector Comics
Interviewed by: Richard Vasseur/Jazma VP
Posted: 19/11/2016

Rich: What is the basic story line of "Nightmare Patrol"?

Jeffrey: "The Nightmare Patrol" is about a team of monsters that were brought together, by the government, to protect a town against the demon, Legion.

Rich: Why have a Golem on the team instead of say Frankenstein's monster?

Jeffrey: Originally, Frankenstein's monster was on the team, but my co-writer talked me out of it as we began to plot out the story. The Golem serves a very specific function in the plot.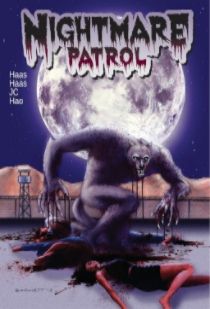 Rich: Who are the four members of the Nightmare Patrol team?

Jeffrey: The four members: Poe (the werewolf), Melvin (the vampire), Hester (the witch), and the Golem.

Rich: Why was this team created, what is their purpose?

Jeffrey: The team was created by the government for emergencies against supernatural threats. Not every member of the government is happy about the Nightmare Patrol existing. Many believe that the team is unstable and pose just as big of a threat as those they fight. In fact, Captain Hawthorne's reputation is on the line if they fail, since he is their primary advocate.

Rich: How does it work having two writers on one comic?

Jeffrey: It can be very difficult to work with another writer. The toughest part occurs when there are disagreements. Sometimes a compromise can be reached. Other times, you have to trust that the other writer has vision/reason for wanting something a certain way. A lot of trust is needed. At times, the egos of both have to set aside to make the comic work.

Rich: Who else is among your talented staff?

Jeffrey: For the first issue we also have JC Fabul (penciler/inker), Katrina Hao (colorist), and Zen (letterer). For the second issue Frankie B. Washington will be taking over the penciling/inking chores.

Rich: What can we look forward to in future issues?

Jeffrey: Next issue, the readers can look forward to an exciting backstory surrounding the origin of the Golem. They will also enjoy more mayhem as the team continues their fight against Legion.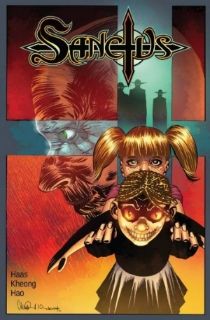 Rich: What is "Sanctus" about?

Jeffrey: Sanctus is a graphic novel through Arcana Publishing. In the book, society has been ripped apart by the Sanctus plague. An evil pope, named Pope Augustus, uses this opportunity to achieve great power. Pope Augustus is a necromancer and has created an army of undead and corrupted priests, called Shadowmen. Now the only thing that stands in their way of complete domination is a little girl who accidently receives angelic powers. She is helped by a possessed, foul-mouth rag doll, and a cop.

Rich: Do you have any ideas for other comic books?

Jeffrey: I am working on a comic book called "The Signal" with a man named Erik Franklin. It is a more science/political driven story…with action of course.

Rich: Do you think "Nightmare Patrol" would make a great movie?

Jeffrey: I think "The Nightmare Patrol" would make an awesome movie! Hear that Joss Whedon? It would be amazing if that were to happen. Know anyone?

Rich: If the four members of "Nightmare Patrol" had a fight with each other which one would win?

Jeffrey: The Golem would definitely win! That thing is intense!

Rich: Are you a horror movie fan, do you have any favorites?

Jeffrey: I do enjoy a good horror movie. I love the movie, Aliens. Other favorites include: Dawn of the Dead(remake), Zombieland, Nightmare on Elm Street, and Scream. It has been awhile since a really good monster horror movie was made. I did like Monster Squad a lot though.

Rich: Which creature of the night would you most want to be and why?

Jeffrey: I think I would go with being a vampire. They seem to maintain better control over their minds, as opposed to werewolves, which seem to lose themselves a bit when they change. They have the whole immortal thing going for them. Tough to kill and I am not really a sun person anyways.

Rich: Anything to say to the comic fans who pick up "Nightmare Patrol"?


Jeffrey: I would love it if everyone bought a copy! Anyone who buys the copy, I hope they mail feedback to me at HYPERLINK "mailto:vectorcomics@aol.com" vectorcomics@aol.com . Good or bad, I would love to hear it all. Feedback may also show up in the letters column page in issue 2.




Richard Vasseur