Richv1
Jazma V.P.

Canada
6700 Posts
Posted - 04/14/2017 : 10:54:36 AM
---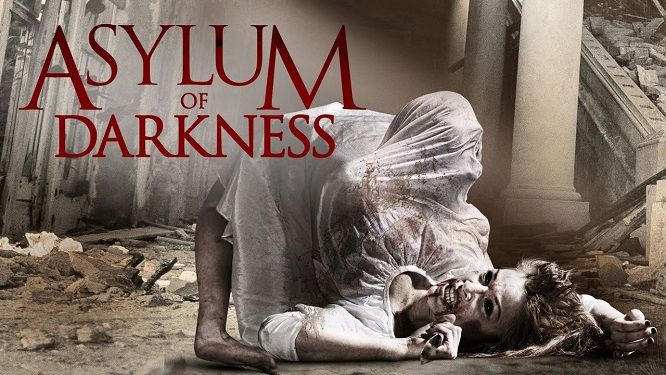 Asylum of Darkness

The late Richard Hatch enters an Asylum of Darkness this April from Wild Eye Releasing!

Asylum of Darkness | Official Trailer:
https://youtu.be/dsiqr2uJ4YA




Info:
Wild Eye Releasing unlocks the doors to award-winning filmmaker Jay Woelfel's supernatural horror feature Asylum of Darkness this April.
Woelfel's stirring cocktail of supernatural suspense and goosebump-inducing horror features a superlative cast of sci-fi and horror icons including Golden Globe nominee Richard Hatch (Battlestar Galactica), in one his final film appearances.
Tim Thomerson (Trancers, Near Dark, Nemesis) and Tiffany Shepis (12 Monkeys, Tromeo and Juliet, Tales of Halloween) also star in the movie, a striking, spine-tingling horror jaunt, shot in 35mm, that resembles the works of genre icons Lynch and Cronenberg.
After awakening in a mental asylum, a patient plans his escape to freedom while fighting off supernatural forces in both the real world, and some that may only live inside his head. But once on the outside, he learns that the life awaiting him is more twisted and dangerous than anything he could conjur in his head, one that is luring him back to the asylum forever.
Written and directed by Jay Woelfel (Season of Darkness, Trancers 6), the film stars Golden Globe Winner Richard Hatch (Dr. Shaker), Tim Thomerson (Detective Kesler), Tiffany Shepis (Hope), Nick Baldasare (Dwight Stroud), Amanda Howell (Ellen), and Frank Jones Jr. (Van Gogh).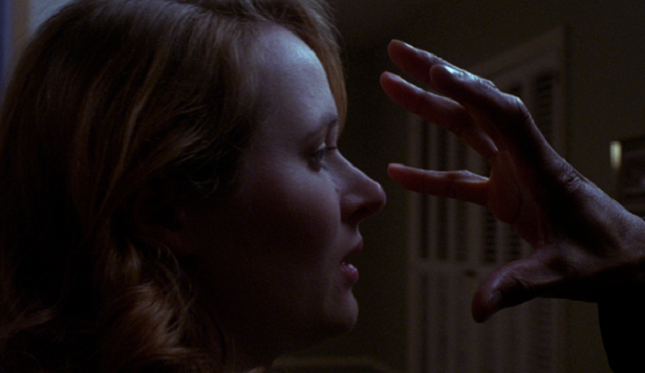 In Theaters and on VOD April 11th 2017
A Lawreen Yakkel Production
A Jay Woelfel Film

Studio: Wild Eye Releasing
Cast:
Dwight - Nick Baldasare
Ellen - Amanda Howell
Dr. Shaker - Richard Hatch
Van Gogh - Frank Jones Jr.
Dwight's wife "Hope" - Tiffany Shepis
Finch - John Hawk
Detective Kesler - Tim Thomerson
Jackie - Patricia McBride
Written and Directed by: Jay Woelfel
Produced by: Lawreen Yakkel



Follow OCTOBER COAST online
FACEBOOK: http://www.facebook.com/octobercoast
TWITTER: https://twitter.com/octobergang
INSTAGRAM: https://www.instagram.com/octobercoastpr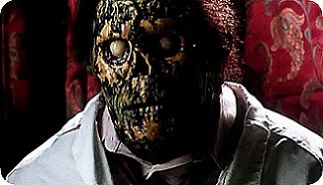 Run Time: 1 hour, 57 min, 44 sec
Rating: 2 out of 5 stars
Comments: Dwight Stroud is a patient in an insane asylum. He sees things that do look like a crazy person might or could it be something else.
Dwight does escape but even outside he is questioning his sanity. Dwight somehow has replaced Finch another man who was once institutionalized like himself.
Weird things keep happening with no explanation given as to why. The movie does start to drag on with not much happening.
Dwight has these creatures after him. You are given no clue as to what they are. When we do get a clue things get really weird and strange. The creature that started all of this is a nightmarish thing.
The scenes keep switching from dreams to reality. It is hard to tell which is which.
The movie does have a good sound track.
The story is so hard to follow and figure out it is impossible to do so.
The actors do perform well. They all have talent.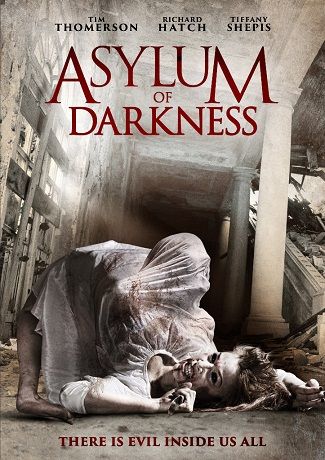 Richard Vasseur