Richv1
Jazma V.P.

Canada
6737 Posts
Posted - 07/21/2017 : 02:06:37 AM
---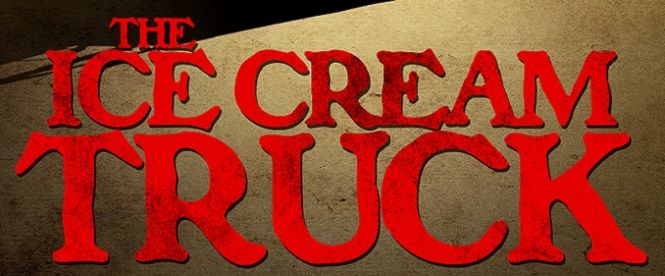 The Ice Cream Truck

Suburban Nightmare THE ICE CREAM TRUCK coming this August!

Writer-director Megan Freels Johnston's suburban nightmare The Ice Cream Truck will hit theaters August 18 and be released day-and-date on VOD via Uncork'd Entertainment. A new trailer and poster have been released to coincide with the release.

The provocative psychological thriller stars Deanna Russo (Being Human, Gossip Girl) as Mary, who moves back to her suburban hometown after her husband gets relocated for work. As her family ties up loose ends back home, she moves into their new house alone. And although the move makes Mary nostalgic for her youth, there's something very sinister about that Ice Cream Truck that patrols her suburb.




The Ice Cream Truck also stars Dana Gaier (Despicable Me 3), John Redlinger (Thirst, Banshee), Emil Johnsen (Isolerad), Hilary Barraford (Go For Sisters), Jeff Daniel Phillips (31), and Lisa Ann Walter (War of the Worlds).

Storytelling is very much in Freels Johnston's DNA. The granddaughter of legendary crime writer Elmore Leonard, The Ice Cream Truck screenplay was a semi-finalist in the Circus Road Screenplay competition.

As a producer developing material for over a decade, Freels Johnston worked on adaptations of her grandfather's work and produced Sparks, the directorial debut of Joseph Gordon-Levitt. After completing a project for the USA Network, she decided to follow her passion and write and direct her own material. Her first film, 2014's micro budget thriller Rebound, developed a cult following on VOD, was called, "Almost David Lynchian in its strangeness" by Film Threat and Rue Morgue said, the film "(was) worth watching to the end for the unnervingly realistic twist ending."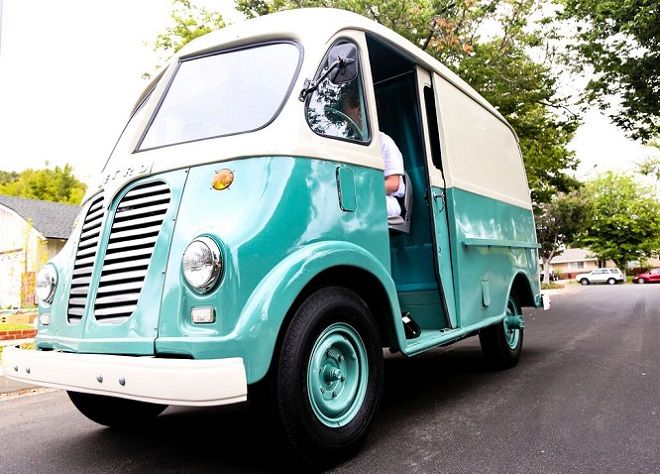 The Ice Cream Truck will be released in theaters and on VOD August 18.


Official Synopsis :
Mary's husband gets relocated for work which allows her to move back to her suburban hometown. As her family ties up loose ends back home, Mary moves into their new house all alone and....waits. Yet in this idealistic world, something seems very odd. The Ice Cream Man, a symbol of youth and good times, starts killing some of her neighbors. Mary soon learns that the suburbs are scarier in more ways that she ever remembered.

NEW TRAILER:
http://tinyurl.com/TRAILERICECREAM
or
https://youtu.be/PxEQnYpy_-U


Directed by:

Megan Freels Johnston

Writing Credits: (in alphabetical order)

Megan Freels Johnston ... (writer)





Cast:

Cast overview, first billed only:
Deanna Russo ... Mary
Emil Johnsen ... The Ice Cream Man
John Redlinger ... Max
Sam Schweikert ... Nick
Hilary Barraford ... Jessica
Bailey Anne Borders ... Tracy
Jeff Daniel Phillips ... Delivery Man
Dan Sutter ... Frank
Dana Gaier ... Brie
Lisa Ann Walter ... Christina
Declan Michael Laird ... Joe
LaTeace Towns-Cuellar ... Katie
Miles Johnston ... Wil
Mark Scheibmeir ... Food Delivery Guy
Wes O'Lee ... Max's Uncle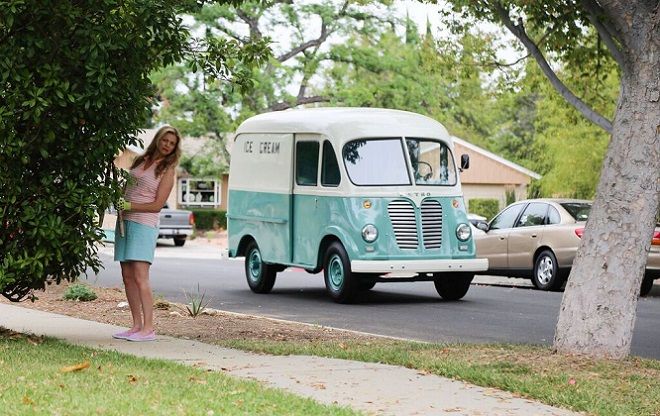 Run Time: 1 hr., 27 min.
Rating: 3 out of 5 stars
Comments: The movie takes place in the suburbs with Mary moving into her new house ahead of her husband and children. One of the first things she sees is an old style ice cream truck.
There are some nice atmosphere building scenes. Deanna Russo aka Mary plays the part well of a mother newly moved from the big city to the quite suburbs. The other wives around the area seem swallow.
The ice cream driver is a little creepy. When he starts killing he is brutal.
Mary has some sexual tension with a young neighbors son. Mary though stays true to her husband. The movie would be dragging on accept Mary's character keeps you watching.
Than just when you respect Mary for not cheating. Some women. The two meet up and the ice cream man shows up to. He does have a way of showing up at the right or wrong time.
The ice cream man is a psycho. No reason is given for it. Why does he kill?
Mary does look amazing in action as she battles the ice cream man.
Well Mary did need inspiration for her writing. Well the ending leaves you hanging. Nothing is explained. Plus your offered a cliffhanger that seems just thrown in there for no reason. The ending just kind of ruins it for the whole movie. It does not tie up the loose ends or offer a reason why not.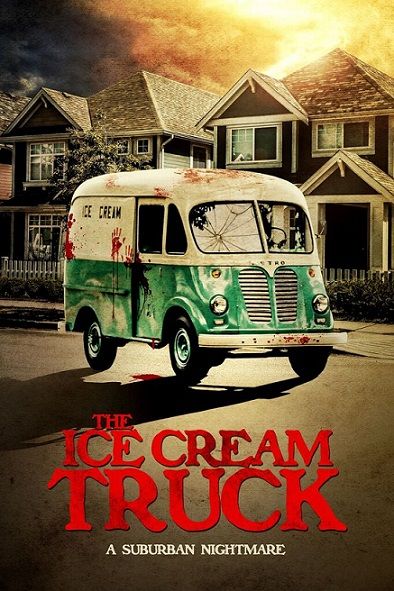 Richard Vasseur