Richv1
Jazma V.P.

Canada
6737 Posts
Posted - 07/22/2017 : 10:00:40 AM
---



The Circle

The Timely Thriller Starring Oscar Winner Tom Hanks and Emma Watson Arrives on Blue-Ray & DVD on August 1

Based on the international best-seller by Dave Eggers, The Circle arrives on Blue-ray Combo Pack (plus DVD and Digital HD) and DVD August 1 from Lionsgate; with Digital HD on July 18 and On Demand on August 1 from EuropaCorp. Capturing the phenomenon of today's social media and the consequences of being permanently checked in, the gripping modern thriller is directed and co-written for the screen by James Ponsoldt (The Spectacular Now) and Dave Eggers (A Hologram for the King), and features an all-star cast, including Emma Watson (Beauty and the Beast), Oscar winner Tom Hanks (Best Actor, Forrest Gump, 1994), John Boyega (Star Wars: The Force Awakens), Karen Gillan (Guardians of the Galaxy), Ellar Coltrane (Boyhood), Emmy winner Patton Oswalt (Writing for Variety Special, "Talking for Clapping," 2016), Glenne Headly ("The Night Of"), and Golden Globe nominee Bill Paxton (Best Actor, Television -- Drama. "Big Love," 2010) in his final role.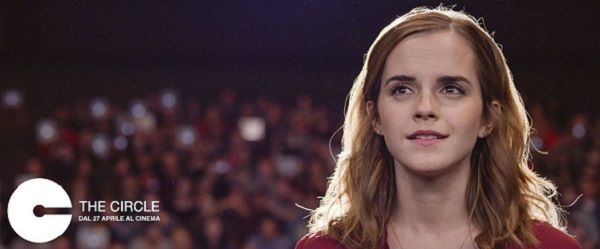 When Mae (Watson) is hired to work for the world's largest and most powerful tech and social media company, she sees it as an opportunity of a lifetime. As she rises through the ranks, she is encouraged by the company's founder, Eamon Bailey (Hanks), to engage in a groundbreaking experiment that pushes the boundries of privacy, ethics, and ultimately, her personal freedom. Her participation in the experiment and every decision she makes begin to affect the lives and future of her friends, family, and all of humanity.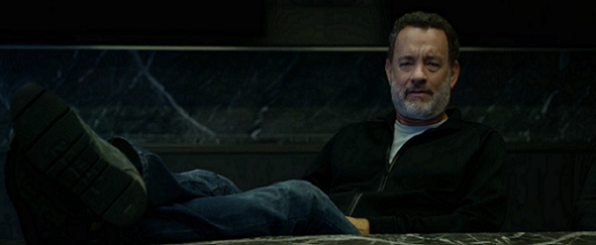 The home entertainment release of The Circle features all-new bonus content, including three featurettes chronicling the making of the film, a look at the future of technology, and an interview with Tom Hanks and James Ponsdolt reminiscing about their work with Bill Paxton, The Circle will be available on Blue-ray and DVD for $ 39.99 US and $ 29.99 US, respectively.

BLUE-RAY/DVD SPECIAL FEATURES:
"No More Secrets: Completing The Circle -- A Four-Part Series" Featurette
"The Future Won't Wait: Design and Technology" Featurette
"A True Original: Remembering Bill Paxton" Featurette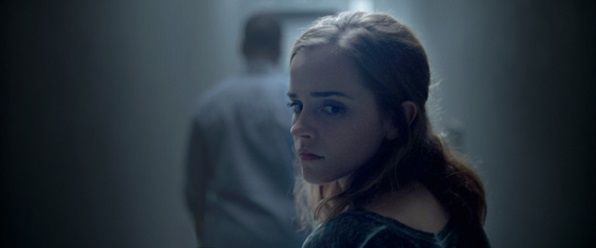 THE CIRCLE
Trailer: http://youtu.be/i6zohQZ4FOo
Facebook: www.facebook.com/WeAreTheCircle
Twitter: @WeAreTheCircle
Instagram: @WeAreTheCircle

Blue-ray & DVd from Lionsgate: www.lionsgate.com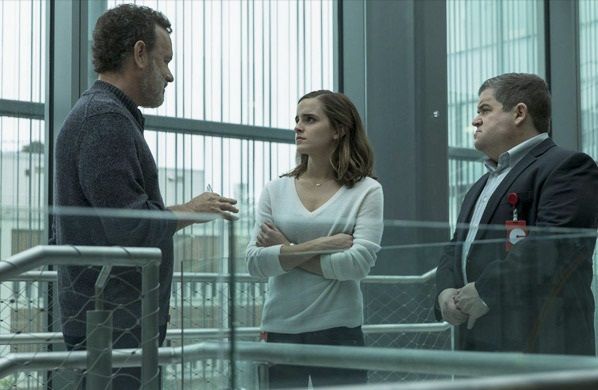 Movie: The Circle
Rating: PG-13
Genre: Thriller, Drama
Run Time: 110 Minutes
Rating: 4 out of 5 stars
Comments: Mae starts her new job. Her character is a cute girl, one that comes across as a hard worker.
Eamon has created a camera that is basically Big Brother squared. It will enable anyone to spy on anyone. Eamon plays it up as a great thing to use against terrorists. Plus it is way more than just a camera it links up with a satellite.
Mae does fit in. Than things start getting a little weird. Mae is expected to do more than just work at the Circle. She is now part of a society group as well. She works, lives, socializes there and is expected to spend her free time with members of the Circle. There are benefits and not just for her.
The night kayak scenes are shot to dark. It is hard to see what is going on.
Mae seems to get convinced that being monitored almost all the time is a good thing. She wears a C-Cam. She has joined in fully at the Circle and with all of the employees.
Mae does change as she works at the Circle. She comes up with a plan to force people to vote. It also lets you find anyone in the world in twenty minutes or less. She finds a childhood friend and than she does something that she had not planned. It is an emotional moment.
The Circle is like a cult.
Mae gets the two owners to go public with everything about them. All their e-mails even the super secret ones she makes available.
Mae decides to make changes. How would you like to live in a world with no privacy. It would be safer but would it be better.
Emma Watson gives a stunning performance in this movie.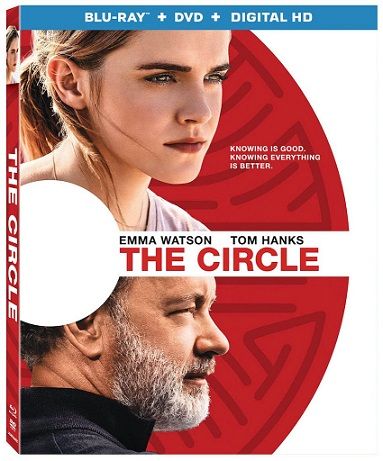 Richard Vasseur