Richv1
Jazma V.P.

Canada
6737 Posts
Posted - 08/13/2017 : 09:47:28 AM
---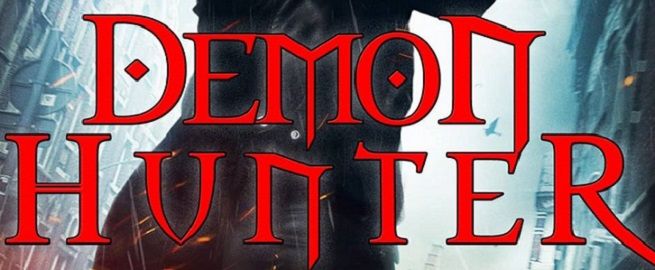 DEMON HUNTER

On VOD this August from Wild Eye Releasing

From Wild Eye Releasing comes Demon Hunter, writer-director Zoe Kavanagh's "genre hugging" (The Irish Times) horror-actioner, available on VOD August 15.

Underworld meets Buffy in a frenetic slice n' dice that's taken home more than 15 awards, including Best Director at the Fright Fest International Film Festival.

"Bring your samurai sword" (Horror Buzz) to the chronicle a young woman, half demon/half human who helps a detective rescue his daughter from a demonic cult.




After she is captured by police for questioning in the slaying of a man she claimed was a demon, Taryn Barker must prove her innocence, and the existence of demons. But when a cult captures the daughter of one of the detectives on the case, the police must trust, and unleash, this warrior on the Satantic group who are intent on bringing an ancient evil force into the world.
Niamh Hogan, Alan Talbot, Kevin O'Malley, Nic Furlong, Sarah Tapes Jenkinson, and Margarita Grillis star in a film that "keeps on the gas until the credits roll" (Beyond the Gore).

Demon Hunter available on digital/VOD August 15.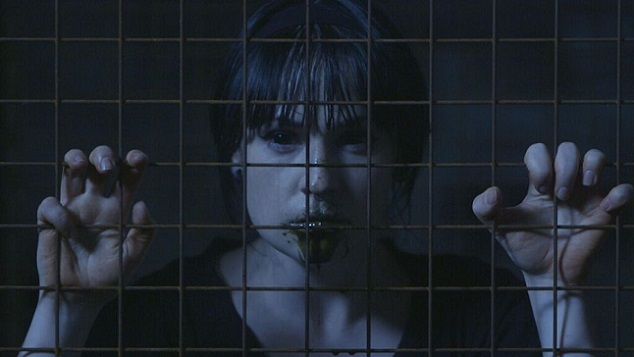 TRAILER:
https://youtu.be/w5v5ZGjpYgo
or
http://tinyurl.com/demonhuntermaterials

Facebook: https://www.facebook.com/DEMONHUNTERfilm

Studio: Wild Eye Releasing
Director: Zoe Kavanagh
Writers: Tony Flynn, Zoe Kavanagh




Cast:

Niamh Hogan ... Taryn
Alan Talbot ... Beckett
Sarah Tapes Jenkinson ... Kudrow
Kevin O'Malley ... Ethan
Nic Furlong ... Barnes
Michael Parle ... Falstaff
Aisli Moran ... Annabelle
Saorla Wright ... Jess
Lauren Emma Bartlett ... Cheryl
Stephanie Alken Stephanie Alken ... Birch
Meaghan Gallagher ... Carrie
Margarita Grillis ... Odette
Dave Duffy ... Foster
Stephen Gorman ... Downey
Mark Schrier ... Officer Grosset

Run Time: 1 hr, 25 min
Rating: 1 out of 5 stars
Comments: Taryn starts off killing a demon that looks like a man. It is a bloody battle to the finish. She ends up in jail for killing the man.
The film is shot way to dark. It is hard to see the people clearly. The budget was obviously very small for this movie.
The story is not explained well at all. It is hard to follow what is going on and why people are there.
The fight scenes would be a lot better if you could clearly see them. Character development was needed as well in this movie.
Taryn in the final battle faces the head demon. This battle does end up with her killing the one demon she really wanted to.
Taryn's accent is so cute.
The idea behind this movie is one used many times and if used right can make a great movie. The star does fit the role and looks the part just the story does not give her a proper part to play.
The Demon Hunter had a lot of potential it just short on it though.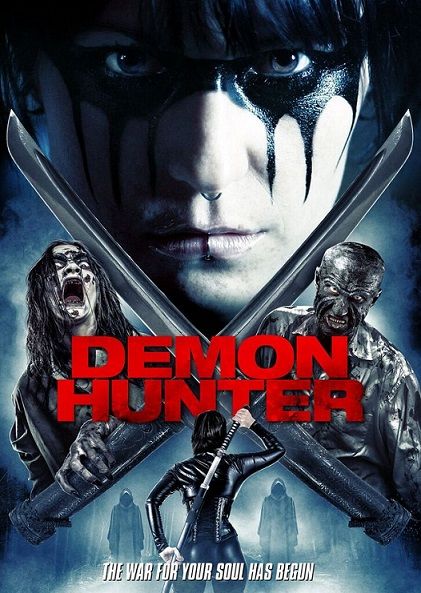 Richard Vasseur