Richv1
Jazma V.P.

Canada
6703 Posts
Posted - 09/08/2017 : 10:40:19 AM
---




ACCLAIMED POLITICAL THRILLER STARRING CONNIE NIELSEN ARRIVES ON VOD 9/12

"The Confessions flows at a steady pace, avoiding abrupt frenzied spins beyond an unfathomable surreal finale that is worthy of the best illusionists." - Film Threat

"Nielsen beautifully portrays a complexity of emotions with a poise and an essence that transcends the screen" - The Inquisitr

"It's an intimate cinematic experience offering personality with aura from the cast." - DecayMag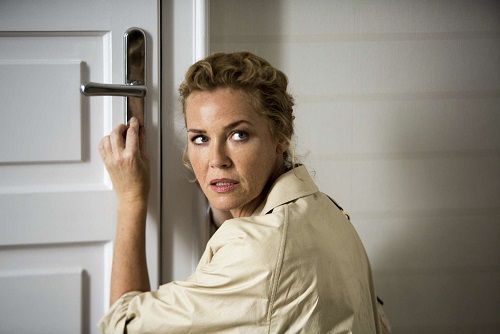 Burbank, California : Connie Nielsen (Wonder Woman, Justice League, "The Following") stars in Award-winning director Roberto Andò's "refreshing suspense thriller" (The Iris) The Confessions, arriving on VOD September 12 from Uncork'd Entertainment.

Toni Servillo (Gomorrah), Daniel Auteuil (Jean de Florette), and Lambert Wilson (The Matrix Reloaded) co-star in a uniquely metaphysical whodunit.

A G8 meeting is being held at a luxury hotel on the German coast. The world's most powerful economists are gathered to enact important provisions that will deeply influence the world economy. One of the guests is a mysterious Italian monk, invited by Daniel Roché, the director of the International Monetary Fund. He wants the monk to receive his confession, that night, in secret. The next morning, Roché is found dead...

The Confessions on VOD September 12.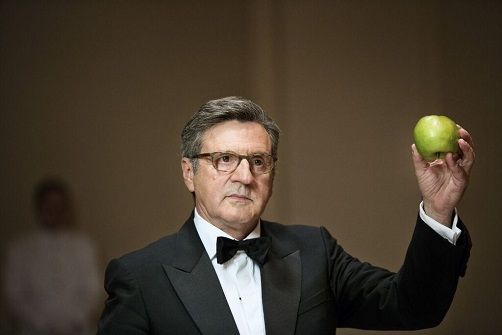 TRAILER

Direct File:
http://tinyurl.com/confessionstrailer
https://youtu.be/UK_zCsfZV9E

FILM INFO :
Studio: Uncork'd Entertainment

Directed by: Roberto Andò

Writing Credits:

Roberto Andò ... (written by) &
Angelo Pasquini ... (written by)

The Confessions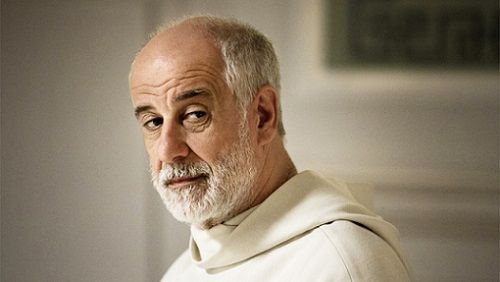 Cast (in credits order):

Toni Servillo ... Roberto Salus
Daniel Auteuil ... Daniel Roché
Pierfrancesco Favino ... Ministro italiano
Moritz Bleibtreu ... Mark Klein
Connie Nielsen ... Claire Seth
Marie-Josée Croze ... Ministro canadese
Lambert Wilson ... Kis
Richard Sammel ... Ministro tedesco
Johan Heldenbergh ... Michael Wintzl
Togo Igawa ... Ministro giapponese
Aleksey Guskov ... Ministro russo
Stéphane Freiss ... Ministro francese
Julian Ovenden ... Matthew Price
John Keogh ... Ministro americano
Andy de la Tour ... Ministro britannico
Giulia Andò ... Caterina
Ernesto D'Argenio ... Ciro

Produced by:

Angelo Barbagallo ... producer
Matilde Barbagallo ... executive producer
Fabio Conversi ... co-producer
Maria Panicucci ... line producer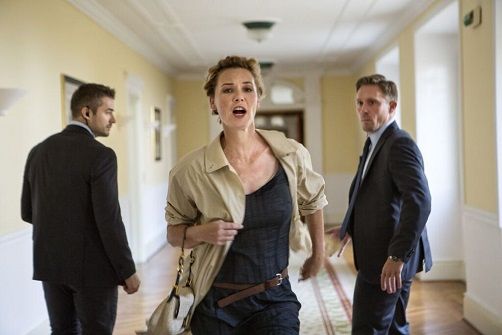 Run Time: 1 hr, 40 min
Rating: 4 out of 5 stars
Comments: Claire and Alberto the Monk immediately strike one as characters to watch. The various people are shown. The Monk get to hear a confession from Mr. Roche. Than we have a death on our hands. The music helps a lot to give you a sense of suspense.
This is a murder mystery with lots of suspects. There are many talented actors in this movie. The Monk is a brilliant character, he is soft spoken and quiet yet he demands your attention. Everyone seems to be confessing to this Monk.
At one hour five minutes into the movie the Eng Subs stop and the actors start speaking English instead of French which they had been. Its weird. Than seven minutes later it changes back and again later.
There is lots of drama among these Economists. It centers around the Monk who heard a dead man's confession. The scene with the dog circling the table is amazing. Such a build up of suspense.
The exact point of the movie and dead man is unclear.
The Monk gives the eulogy at the funeral. It is a beautiful speech. There is just something about this Monk. The Monk steals the show in this he is just such an amazing character.




Richard Vasseur